So you've just finished your GCSEs, and you're already starting to look towards your A-Levels. They're a lot harder than GCSEs, and you'll have to get used to a different style of work and structure in your education. 
Therefore, you'll want to do a things to prepare for that change. Lucky for you, I've made a list of the best things you can do to make sure you're ready for your courses at college. 
1. Make Sure You Are Preparing
For
 The Right A-Level Subjects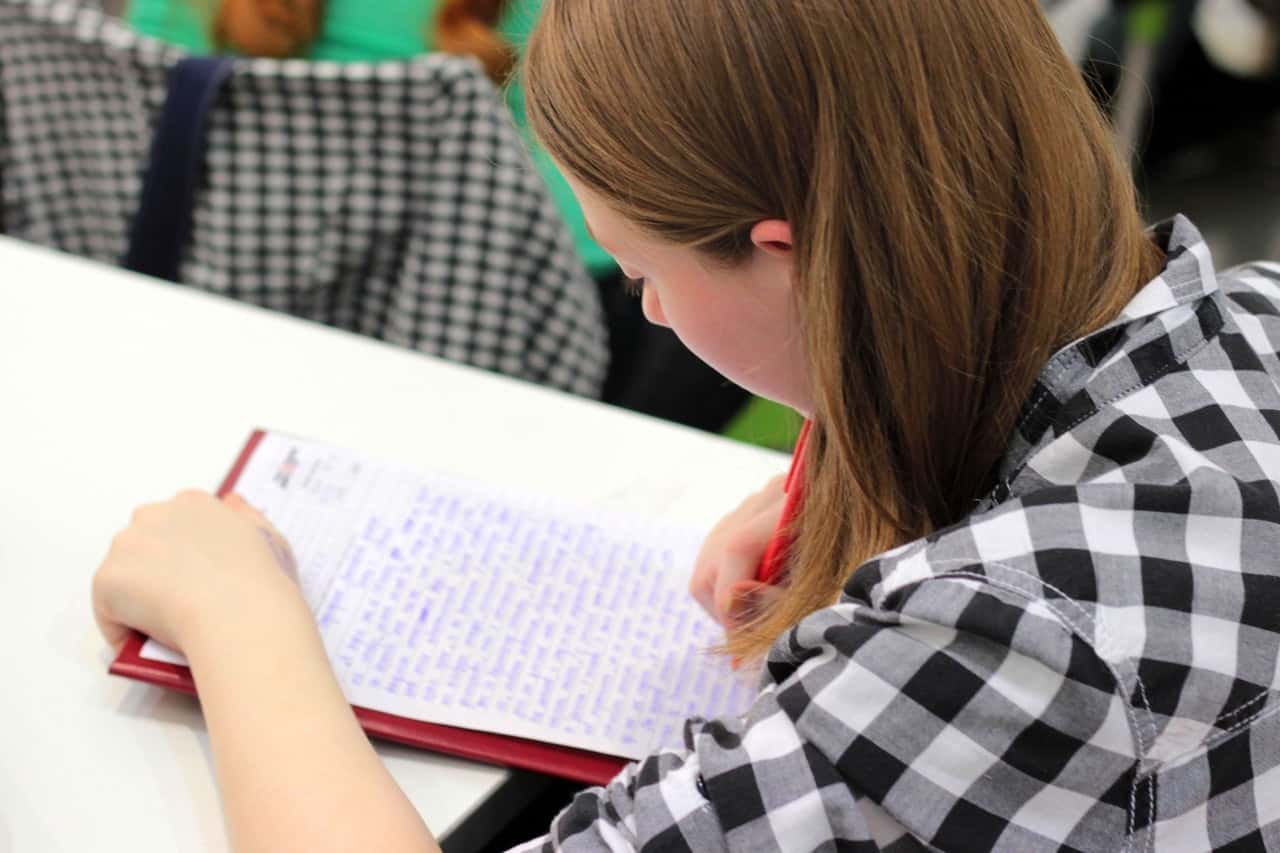 It might seem like an obvious one, but bear with me. You'll want to make sure you're preparing for the subjects that you want to take at college, and not other subjects that will be of no use to you. 
If you don't prepare for your subjects, you'll find it much harder to make a good start. When you enter college, it'll be more difficult for you to get familiarised with the course as quickly. 
If you prepare for A-Level subjects you're not planning on taking at college, you waste valuable time. You spend hours on useless content, when instead you could have been revising future topics in your course. 
Speaking of content, you'll want to get as much of that down in your memory before you start college. This will give you a massive head start and ultimately make it easier for you in the long run. 
Usually the college has resources you can use, too. When I went to look around my college they gave me summer work I could do, so it's always worth asking. 
Make sure you practice the necessary skills as well. Practising and developing your skills ahead of time will make it easier for you to learn potential concepts and techniques that will appear in your course. 
For example, you'll need to work on your problem-solving skills if you want to take A-Level Maths. Similarly, you'll probably want to develop your extended writing skills if you're planning on taking A-Level English Literature. 
Just make sure you don't waste your time learning a skill that's not going to be useful in your A-Levels. Don't spend your summer doing maths questions if you're going on to study A-Level Spanish! 
If you haven't figured out exactly what A-Levels you want to do yet, don't panic. Here's a helpful article on the best 17 A-Level combinations that universities love.
2. Look
At
The Specification For Each Of Your Chosen A-
Levels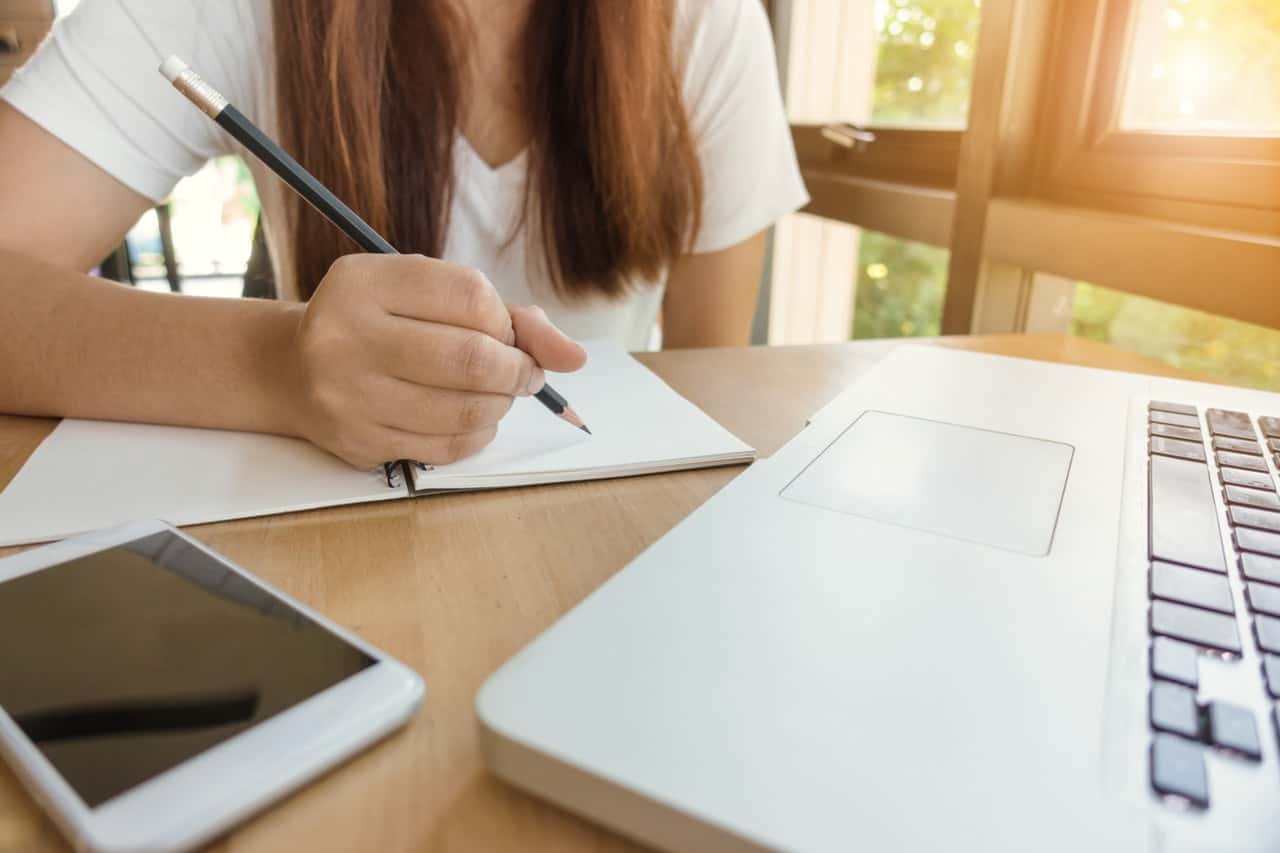 A nice, easy, no-stress way to prepare for your A-Levels after GCSEs is to look at specifications. It will help you feel more confident about the courses you're taking, and should help you destress yourself before college starts. 
A specification is a list of the content you'll be doing in your course. It's basically a guideline for your course, and outlines all the topics and areas you'll need to cover. 
You'll want to look at specifications to see what you'll actually be up to during your time in college. It can help you to prepare for your courses, as you start to gain an idea of the type of content the course offers. 
Looking at subject specifications can also help you be less stressed. In case you were worried about what college would be like and how your courses would go, reading a specification can really help you to ease your mind. 
To find a specification for your A-Level choices, it's really not too difficult. All you've got to do is look up an exam board (AQA or Pearson Edexcel, for example) and find the A-Level specifications on their website. 
Make sure you match the exam board specification with the exam board that your course will be on in college. Otherwise, you might find that the information you're looking at is slightly wrong. 
An easy way to figure out what exam board to look up is to ask teachers on college open days, as they always know which one they teach. If you've missed that opportunity, you can always try emailing them too. 
Looking at the specification for your A-Levels can put you one step ahead of other students. When you get into college, you'll have a head start on students that didn't look at the specification.
3. Revise Regularly Throughout
The
Summer Holiday
s
After GCSEs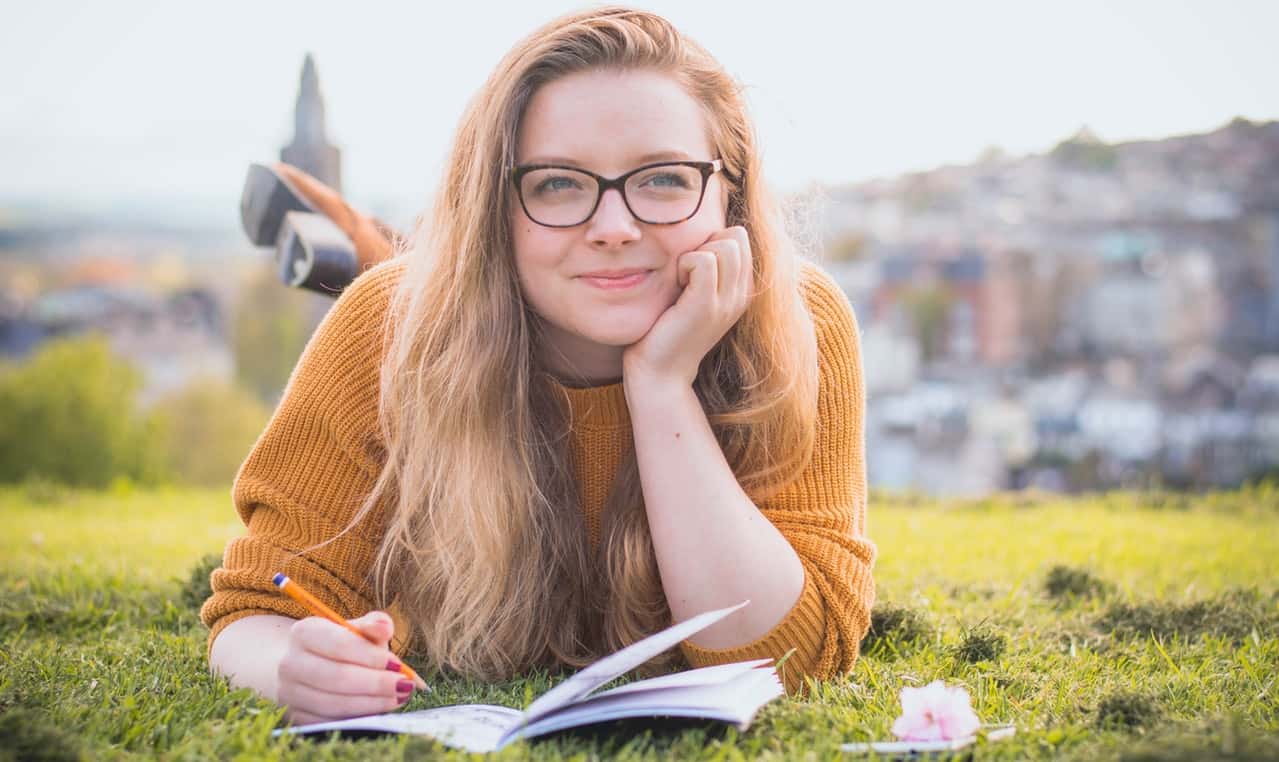 A great way to prepare yourself for A-Levels once you've finished your GCSEs is to do more revision. It might seem a little out of the ordinary, but read on to find out why this can be so effective. 
Revising the GCSE content is counter intuitive, but this is exactly why it works at preparing you. Not many students take the time to revise GCSE content after their GCSE exams, because who would? 
However, if you make the effort to stay on top of your game and expand your understanding after your GCSEs, you'll pave the way to successful A-Levels. 
Revising GCSE content ensures that your brain stays in the right mindset for when you start college. You'll be prepared to work hard, and your work will be more effective as you're already thinking about key concepts and ideas. 
Most key concepts and ideas for any course in the first year of college follow on directly from GCSE. Most of the first year builds on what you've previously learnt in school, to make it easier to get started. 
What this means for those of you revising throughout the summer holidays is that the first year of college will be much easier. You'll fly through topics that other students might struggle with, all because of the preparation you do. 
It doesn't even have to be much revision, either. Unlike revision for your GCSEs, I suggest you do an hour or two every week, just to keep your head in the game. 
You can see that this is quite a step down from the intense revision before your GCSEs, and this is because you don't need the revision for anything more than consolidating your understanding. 
 You don't have to start straight away, either. After you've finished your GCSEs, you deserve a little break – make sure to take some time off, and only start your preparation for A-Levels a few weeks after you've finished your exams.
4. Create A Revision Timetable (That You Will Actually Stick To)
One of the best ways to start your preparation for A-Levels is to create a revision timetable. And no, that's not because you'll go straight into exams as soon as you start college. 
Revision timetables can be used to prepare for exams, but also for your independent study. At college, you have to do a lot of work on your own so that you can keep up with the course. 
That's why having a revision timetable is so important for your A-Levels. Doing your independent study in a regimented schedule format will really benefit your education, and give you a better chance of success in your final exams. 
It's important to start off your first year strong, and get into a routine of good habits. Try not to wait until your second year to start working hard, because that can leave you in a pretty bad position. 
That's why you should aim to make a revision timetable before you start college. Make it during the summer holidays, and then you'll be all set for when you start your A-Levels. 
Revision timetables are fairly easy to make, too. You just have to figure out what subjects you're taking, determine how much revision you'll need for those subjects, and put it into a time frame. 
I'd suggest doing about 12 hours of independent study a week for your A-Levels. You should spend the same amount of time doing work outside of lesson as you do in lesson whilst you're at college. 
You do 13 and a half hours in lesson a week at college, and so 12 hours of independent work should be okay. That gives you four hours of independent study a week per A-Level (or a bit more if you choose to take 4 instead of three). 
For more information on how to create the best revision timetable, look here at this handy article.
5. Check Out Some A-Level Past Papers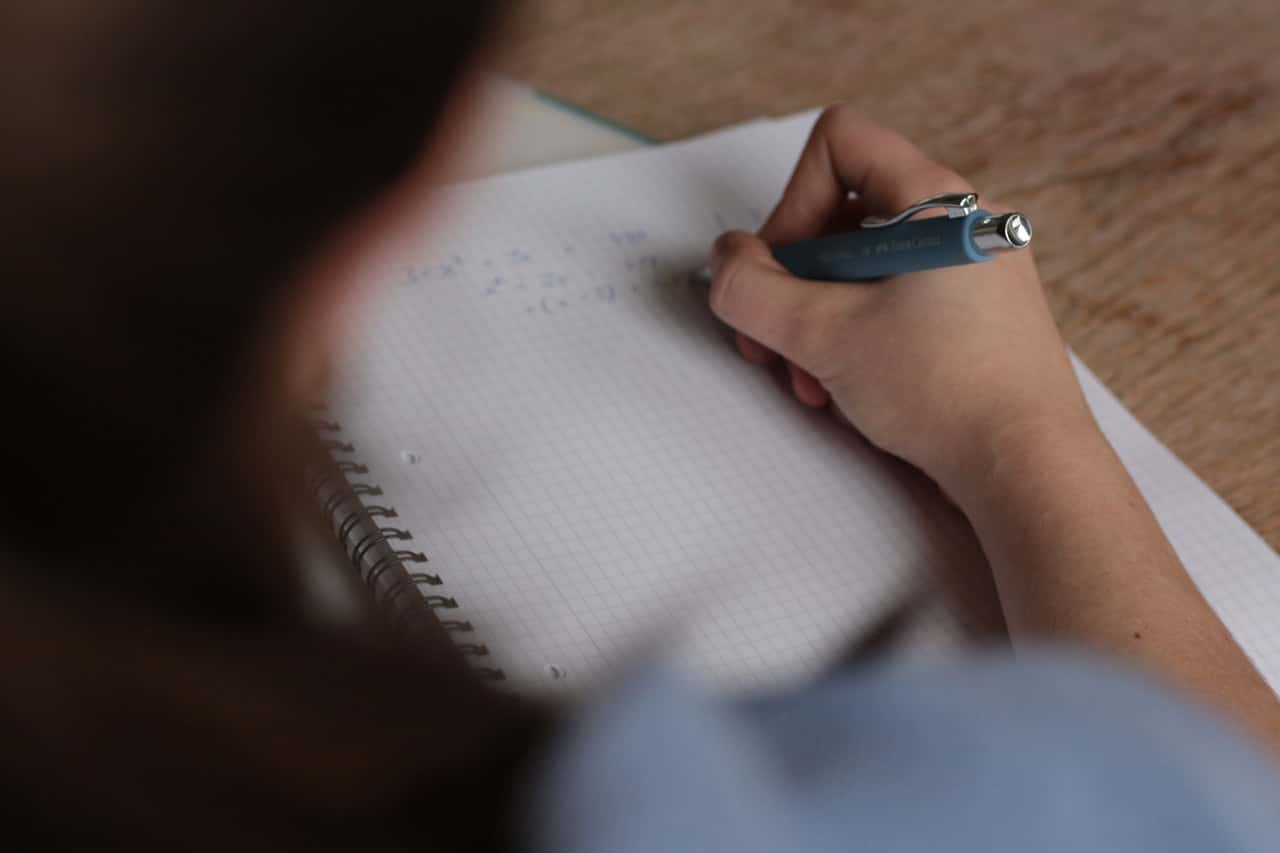 Past papers are a great way to revise for your exams, but they can also be good for preparing for college. Read on to find out how past papers can help you bridge the gap between GCSEs and A-Levels. 
A-Level past papers give you an insight into what the content will be like. Similar to reading a specification, past papers can start to give you an idea of the type of things you'll be facing on your course. 
This helps you to prepare for your A-Levels, as when you start you'll already have a basic understanding of where you are in relation to the course. From there, all you need to do is improve. 
A-Level past papers also show you the difficulty of just what it is you're getting into. A-Levels are a lot harder than GCSEs, and shouldn't be taken lightly. 
By looking at an A-Level past paper for your chosen course, you can see just how it compares to what you've already done. You can then start to gage just how much work you've got to do to reach the A-Level standard. 
You can learn from A-Level past papers before your course even starts. If you think you can handle it, you can try to work from those past papers and develop your understanding of the content before you even start college. 
This will give you a head start, and an edge over other students. You'll be more adept at understanding and applying what you learn, as you'll have forthcoming knowledge from A-Level past papers. 
You can find loads of A-Level past papers on exam board websites such as AQA, Edexcel, and OCR. Make sure you check what exam board your A-Level will be on before you find some past papers, though.
6. Get All
Of
Your Revision Books Now – Not Later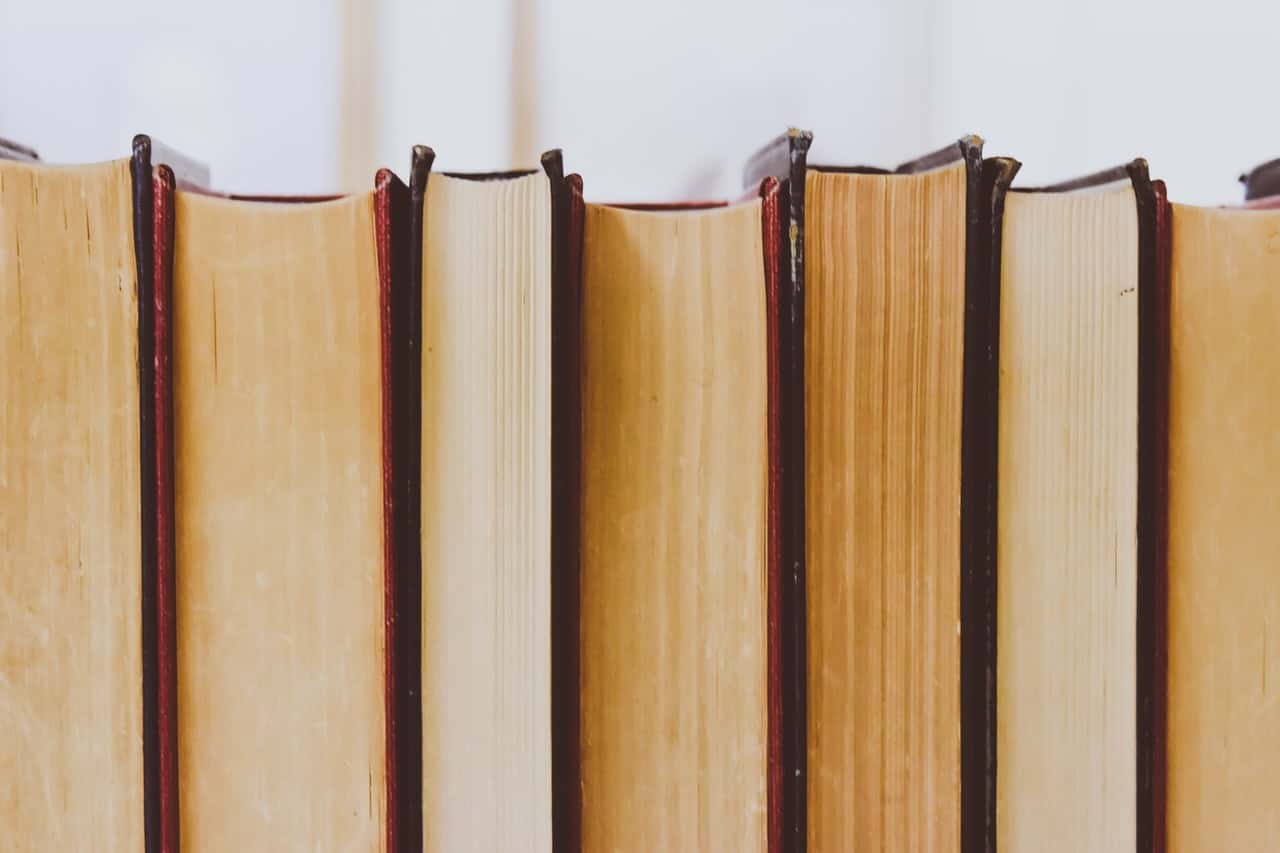 This is quite an important tip, so make sure to read this one thoroughly. If you only take one thing away from this list, let it be this – get all of your revision books before you start college. 
It's really important that you get everything you need before you start your course, or you'll be offset right from the start. Many students make this mistake, and don't achieve their full potential in their exams. 
By getting all of the essential revision books before you start college, you ensure you're ready for anything. You'll be ready for all of your courses, and you'll be prepared for all the content that will come up. 
If you don't have all of your revision books, you'll start to fall behind in the content. Your grades will start lagging behind, and you might find it difficult to catch up. 
A good thing about getting your revision books before college starts is that you can get an idea of what content you'll be looking at. You can flick through the pages and maybe even start working on some of the content to get ahead of the game. 
The best revision books are the ones approved by exam boards such as AQA, Edexcel, and OCR. They shouldn't be too hard to find, just look for a big sticker on the front cover that says 'exam board approved'. 
Usually, there are a few books that are recommended by your college. It's worth finding out what these actually are before diving right in and buying unnecessary ones. 
Whatever you do, make sure you buy some type of revision book before you start college. You need to make sure that you're prepared for your A-Levels, and having the right equipment is the perfect way to do so.  
7. Do All
Of
Your Assigned Pre A-Level Work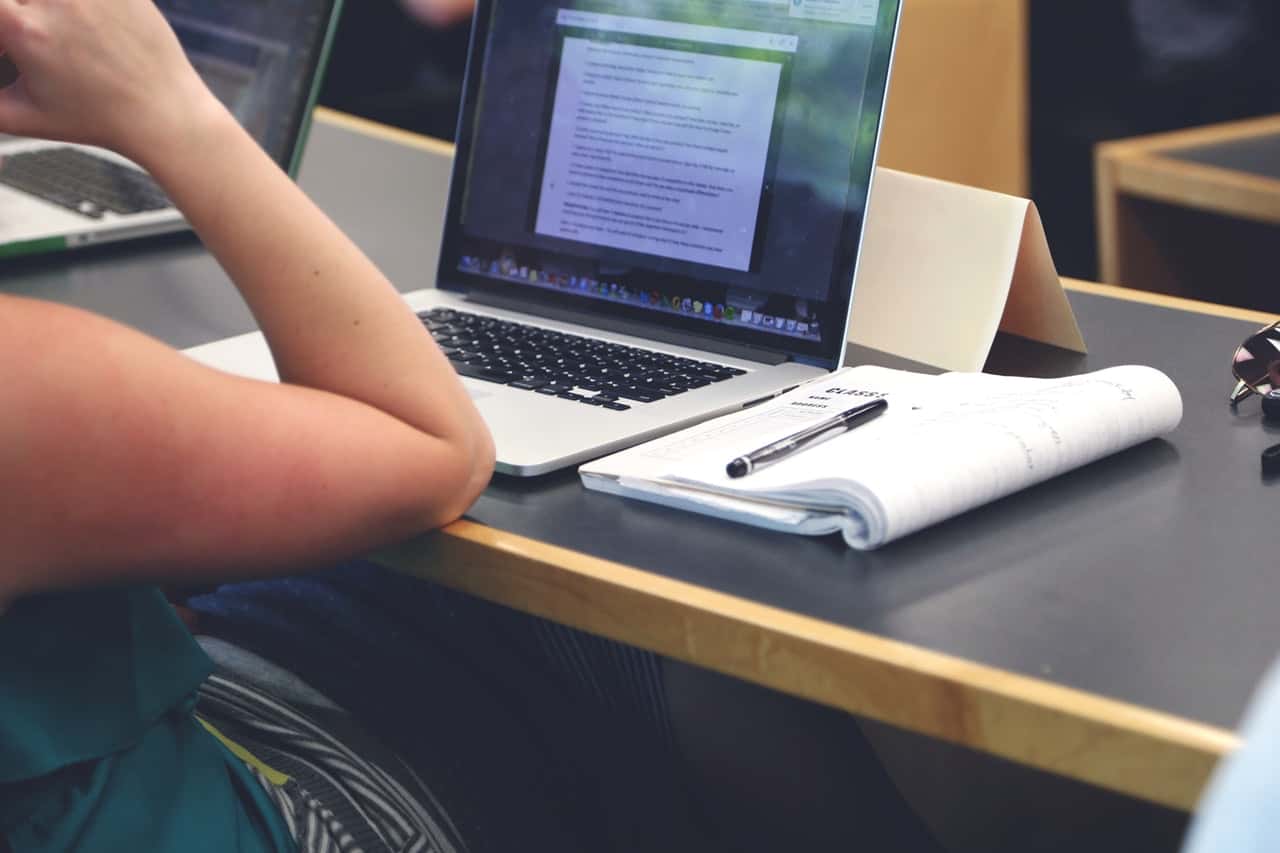 Usually, you'll get some summer work from your college that they expect you to do over the summer holidays. Actually completing this work can really help you prepare yourself for your A-Levels. 
You'd be surprised at the number of students who don't do their summer work. Most see it as non-compulsory, and not worth their time – but they're wrong. 
Your college will give you this summer work to help prepare you for your first year of A-Levels. This is so you can get ready to get straight into the content, as there's a lot of it. 
By not completing this work, you set yourself up for failure. You'll be nowhere near what level you need to be at to start college work, and you'll be in the wrong mindset too. 
Most of the assigned work that college will give you is GCSE work anyway. They won't give you stuff you haven't learnt, and so it should all be fairly easy. 
This is all the more reason to do the work, no excuses. If you want to get ahead of the game for your A-Levels, you should really be doing your assigned work. 
This method of preparation works best if you combine it with other methods. You should already be doing this anyway, but it's always good to have a reminder. 
Try this in combination with checking out A-Level past papers, because then you can compare the differences between them.  
Even if you don't have any assigned work, it might not hurt to find some and do it anyway. Just look up summer work for A-Level preparation, and you'll find some content perfect for you to do. 
You basically just need to focus on improving your understanding of your A-Levels before you start them, and doing your assigned work is a great way of achieving that.
8. Try
And
Decide What You Want To Do After A-Levels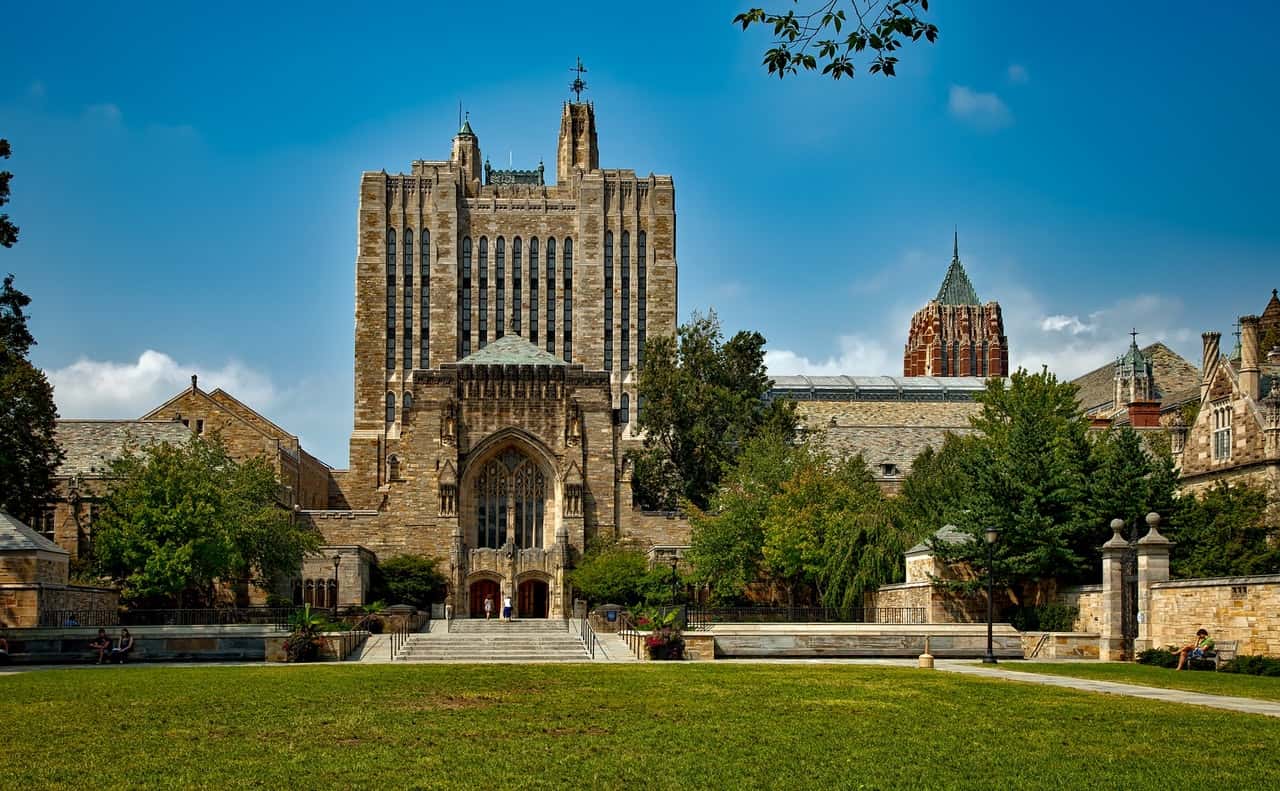 Sometimes, the best way to prepare for something is to look past it. This works the same for A-Levels, so why not give it a try. 
Thinking about your future after A-Levels can be a good motivating factor to work hard. You'll be more likely to get stuck in to your A-Levels, as you'll want to achieve the necessary grades to secure your future. 
Whether you want to go into university, straight into employment, or even take a gap year, A-Levels are good for every situation. The better you do in your A-Levels, the higher chance you'll have a successful future. 
When you think about life after A-Levels, you start to plan your education into more detail. It should (hopefully) make you realise exactly what it is you need to do to get to where you want to be. 
That in turn will help you be prepared for your A-Levels. A-Levels are a lot more independent then GCSEs, and taking your future into your own hands helps you to be ready for that independence. 
There are lots of things you can do after college, you don't have to go to university. Even though university is a popular choice, there are other career paths that utilise A-Levels equally as much. 
When I left college, I decided to take a gap year to build up my work experience. After this, I plan to go to university – that way I can grow both my work experience and education at the same time. 
If you'd like to learn a bit more about how important your A-Levels can be to employers, make sure to check this article that talks all about it on the Think Student website. 
You should use your decision about what to do after A-Levels as a motivator to work hard. That way you can be prepared for the intense hard work and independence that A-Levels demand.
9. Manage Your Expectations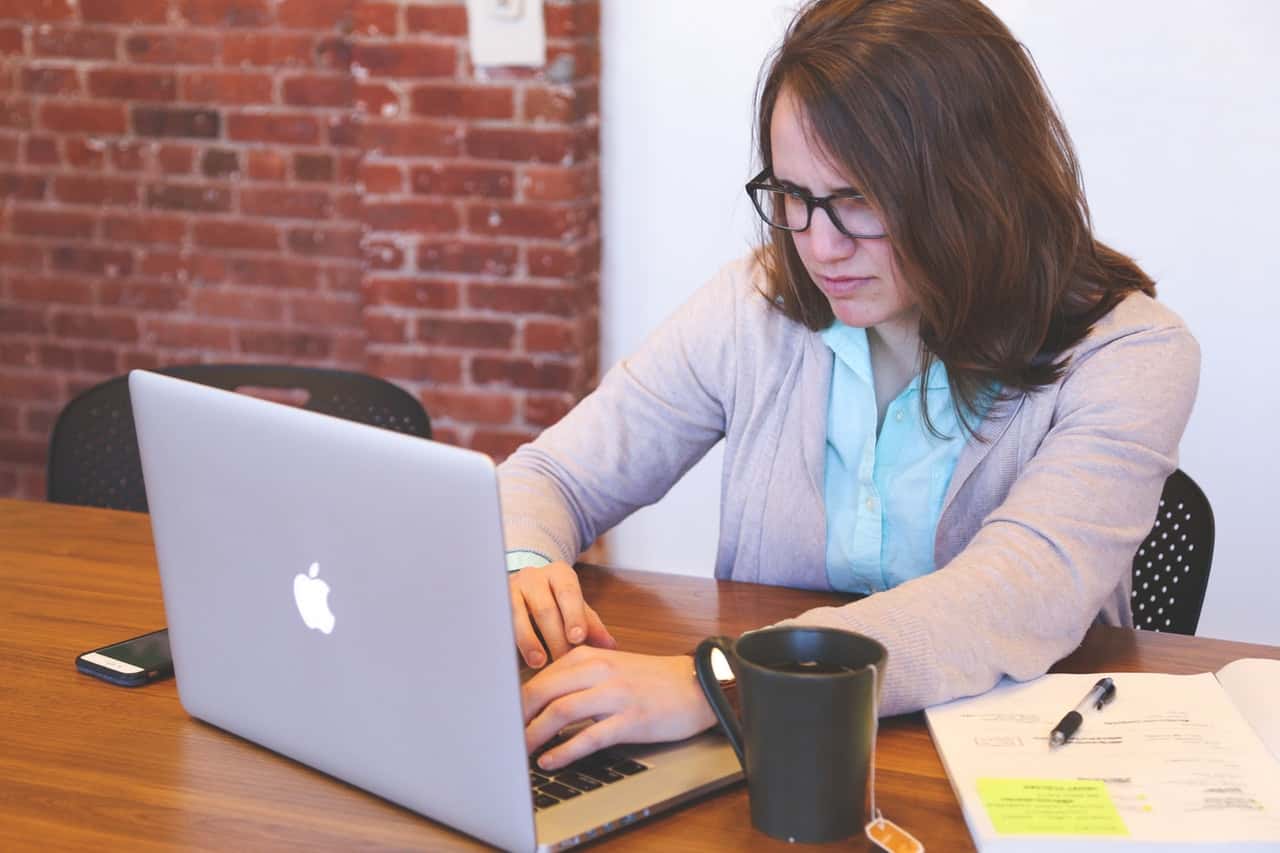 The most common mistake most people make is having expectations that are far from the reality of college. This leads to them being unprepared, and making mistakes during their first year. 
Don't let yourself fall into this classic trap. Make sure you do your research into what college is like, how long you'll have to work, and what your courses demand from you. 
More importantly, make sure you find out what your college wants from you. All colleges are slightly different, and therefore will need you to do different things. 
The biggest expectation that students get wrong is assuming you'll get the same amount of support as GCSE. A-Levels are so much different, and so should be treated differently too. 
The main thing to get right is the independent study. You don't have to do nearly as much at GCSE as you do at A-Level, and a lot of students don't realise this. 
You should aim to spend the same amount of time revising outside of class as you do inside of class. This is to make sure you really grasp the content and don't fall behind in your studies. 
This is obviously just a brief summary of what to expect, so make sure you do some more research. Try talking to students at the college you want to go to, and maybe even some of the teachers too. 
They'll have the best idea of what it is you need to be doing in college, and what studying there is really like. If you don't have these people on hand, the internet isn't a bad shout either. 
Whatever you do, make sure you know what it is you're walking into before you start. You don't want to be a month into your courses and suddenly decide it's not for you, because that leads to a whole world of problems.
10. Set Realistic Goals
For
Each Of Your A-
Levels
 
Second to last on this list of tips is a good one: set yourself some realistic goals. It might seem crazy to be setting targets before you've even started the course, but it does make sense.
Setting yourself goals right from the start ensures you know where you stand right from the start. A-Levels are extremely difficult, and so it's important you know what you're doing right from the off. 
When you plan ahead like this, you start to get your mind into the right place for work. As I've already said, it's essential that when you start your A-Levels you're in the growth and learning mindset. 
Funnily enough, it's the first year content that most year 2 students struggle with. By the second year, you're accustomed to how you should be working in college, but most students are still finding their feet during the first year. 
By setting realistic goals so early, you give yourself more time to achieve them. You can get started as soon as you start college, and this gives you an edge over other, less prepared students. 
You need to make sure your goals are realistic, however. If you set goals that are unrealistic, you'll never be able to reach them. 
This will lead to a decrease in motivation for you, and eventually end in worse grades. This is because you'll start to realise that your goals are a bit too high, and think that you can't do it. 
Make sure to set different goals for each of your A-Levels. Every A-Level is different, and as such your goals should be different too. 
Especially if you're talented at different subjects. For example, if you're really good at Maths, your target for that A-Level should be different to your target for your other A-Levels. 
11. Relax Before You Have
To
 Deal With A-Levels

The last tip I have for you on this list is to relax! Take some well-deserved time off of education, because GCSEs can be really stressful (and A-Levels more so).
Relaxing and giving your mind a rest can actually be beneficial to your productivity and efficiency. If you take breaks, you'll find that you're able to work for longer and at a better rate than if you were to just be working all the time. 
This is because you allow your brain a chance to rest and recuperate, and return to a calmer state. This increases willingness to work hard, and should also boost your motivation too. 
If this method of revision works in day to day study, just imagine the wonders it'll do for you in the long term! Take an extended break after your GCSEs to make sure you're fit and ready to go straight back into it once you start college. 
A-Levels are tough, and many students get so stressed with them that they end up quitting in their first year. Some of these students quit not because they don't understand it either, they just don't understand how to release stress. 
You need to make sure the same thing doesn't happen to you. Avoid making this mistake by taking some well-earned time off to relax after the stress-intensive GCSE exams. 
Hopefully that should help prepare you for your A-Levels, as long as you don't continue your relaxation period into the start of college… 
Make sure you pair this preparation technique alongside some of the other methods on this list. If all you do during your break is relax and take time off, you'll find that your A-Levels will go down the drain.