A-Levels are sometimes referred to as the hardest thing you'll have to do in your life (ever). Why do we need them, and how do they affect who employs us? 
In this article I'll be going over how important A-Levels are after university, and other related questions. If you're looking for the significance of A-Levels explained, you've come to the right place. 
A-Levels are very important to employers. They represent how hardworking and motivated you are as an individual. Therefore, a poor set of A-Level results will most definitely be a red flag for employers. Unless you have a seriously good reason for not getting the top grades at A-Level, bad results could hold you back when you are trying to progress in your particular career.
How Important Are A-Levels To Employers, Really?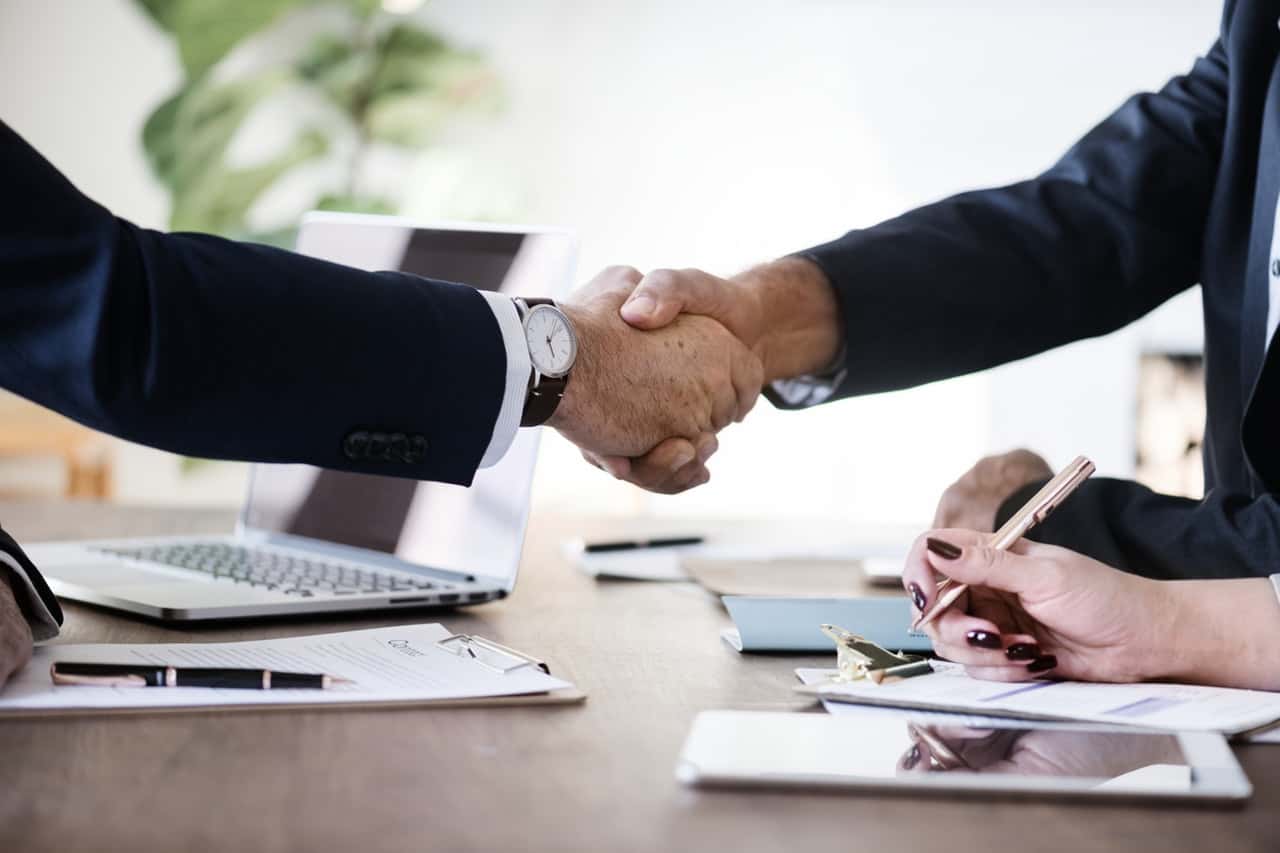 A-Levels are very important for your life after college and university. They're partly what employers look at when deciding who to employ, but just how much of a difference do they make? 
A-Levels are hard, but they are most definitely worth it. They show employers that you can work hard towards a set goal, and overcome problems along the way. 
Some of the most highly paid jobs out there require strong A-Levels. Actuaries, Accountants, Finance Managers, Scientists, and other jobs all require related A-Levels to be employed. 
Employers like to see strong A-Levels in their employees, as it means they can be trusted to get the job done. Smarter employees mean that an employer's business will be run more efficiently. 
However, A-Levels aren't the only thing employers look at. From a survey in August of 2018, '1,000 decision makers found 49 per cent prefer to see experience from a relevant apprenticeship'. 
Gathering from what this Independent News Article is telling us, employers are starting to lean more towards experience of work rather than qualifications. 
In fact, only 24% of decision makers in that same survey said that they'd prefer to see relevant qualifications. 
What that means for us as students is that we should aim to have both experience and strong A-Levels. Employment requirements could change from year to year, so it's important to make sure that you have everything you might need. 
The good thing is, you can use your A-Levels to gain experience for your CV. After you finish university, it might be a good idea to use your A-Levels (and potentially degree) to go out and find work experience. 
Using the experience you gain from that, it can lead you to many high paying jobs. Employers will see both your outstanding A-Levels and work experience and be impressed – meaning they're more likely to employ you. 
What A-Levels Are The Most Impressive To Employers?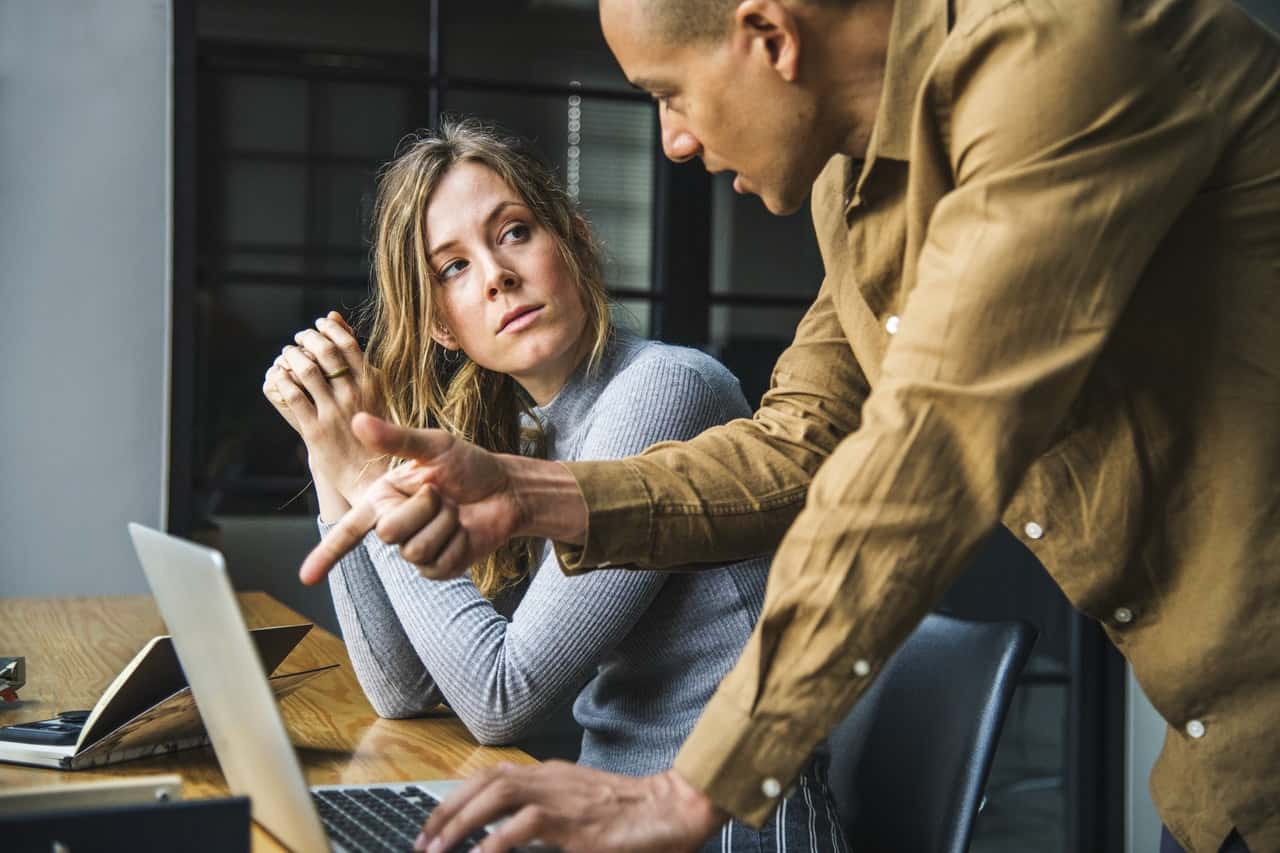 There are a whole host of jobs you can do that require A-Levels, but what A-Levels do employers like the most? 
First of all, A-Levels are impressive already. Employers like to see applicants that can stay dedicated to their task, no matter what it is or how hard it is. 
A-Levels show dedication, integrity, and resilience – all in high demand in the working world. 
There are a few A-Levels that employers love to see. The most impressive A-Levels are the hardest ones (no surprise there), whereas easier ones; they tend to gloss over. 
Possibly the hardest A-Level and the most admired – by universities and employers – is A-Level Further Maths. This A-Level is extremely difficult, and only 87% of students passed it in 2018. 
Employers love to see this A-Level on your CV as it shows you're the best of the bunch. A-Level Further Maths students tend to make 5%-10% more if continuing onto a STEM degree, according to FMSP. 
If you are wanting to know how hard A-Level Further Maths really is, take a look at this article.
A-Level Further Maths' counterpart, A-Level Maths, is by far the most popular A-Level. In 2018 alone, Maths was taken by 12% of all students.  
In second place was A-Level Biology, with only 7.9% of students entering. These results from schoolsweek show us that both of the maths A-Levels are highly sought after by employers. 
Some more impressive A-Levels are the sciences. All of Chemistry, Physics, and Biology are very highly rated by employers, and can bag you some seriously high paid jobs. 
If you want to show your employers how talented you really are, try taking a language A-Level. Qualifications like A-Level Spanish and A-Level French are a great way to show your employer your adaptability, and they look great on your CV. 
Even if you take the most impressive A-Levels, they only really count if you do well in them. If you don't get the right grades, your A-Levels may not be much use to you when applying for a job.
Employers don't just like A-Levels, though. Your GCSE results also show employers your work ethic, if you are interested in what employers attitudes towards an applicants GCSE results are, take a look at this article. 
What A-Levels Lead To The Highest Paying Jobs (In General)?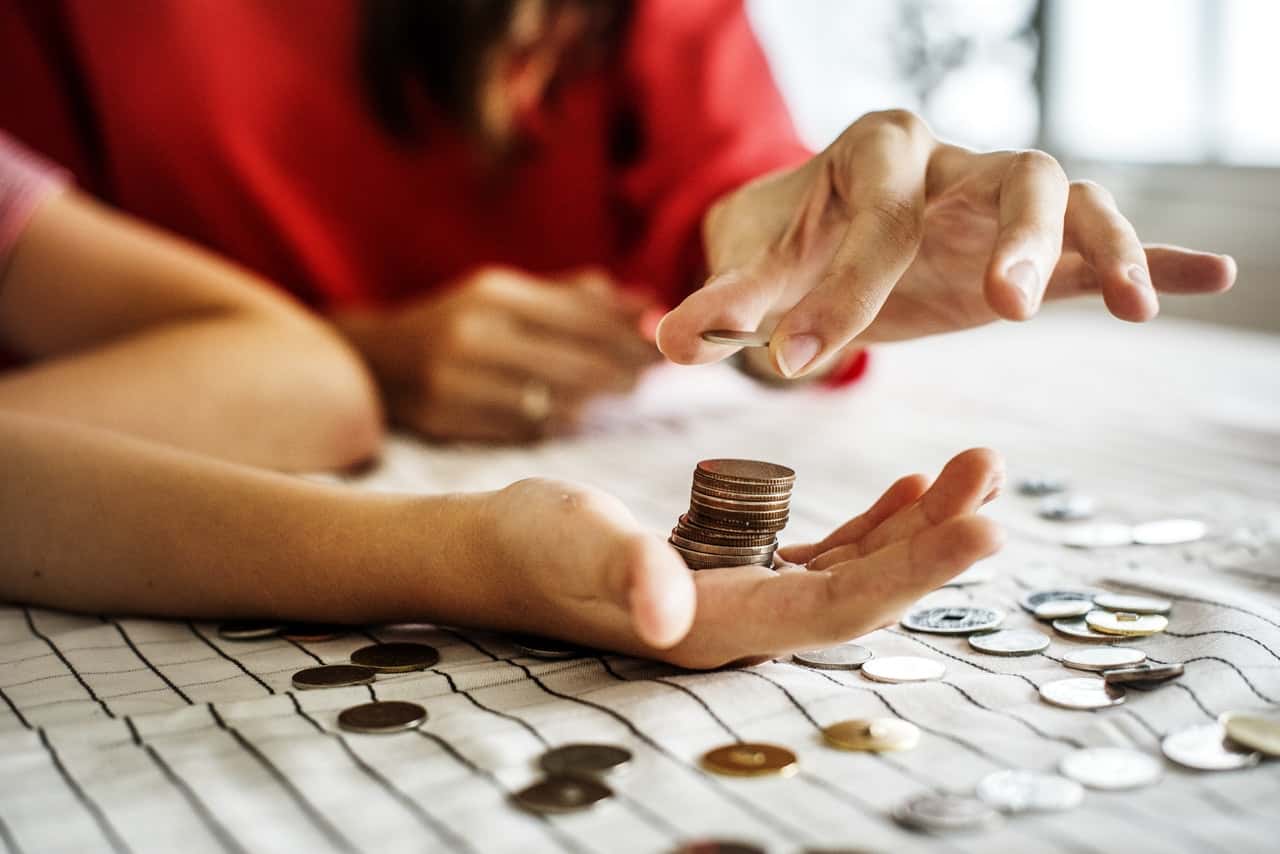 We know what A-Levels employers like to see, but what A-Levels will get you the best job? 
As a general rule, the highest paying jobs tend to be those who deal with people's health. This means not only physical health, but mental health too. 
With Medical Practitioners earning around £75,000 a year (according to savethestudent), you can see why so many students take science A-Levels. 
That's right, if you want to earn the big bucks, A-Level Chemistry, Biology, or Physics is the way to go. These A-Levels may lead to high paying jobs, but don't be fooled – they're still very difficult. 
In addition to this, you'll have to go to medical school after you finish your A-Levels. If you want to get anywhere in the world of medical care, medical school is essential. 
Luckily, if you do well in your A-Levels (preferably A-Level Biology) getting into medical school won't be a problem. 
If you're considering taking A-Level Chemistry, it might pay you to take a look at this article on what it's really like before you dive head first into it blindly.
Another branch of high paying jobs are the economics and finance careers. These jobs pay very nicely for those talented in the money side of things, and there are a few helpful A-Levels too. 
A-Level Economics and A-Level Maths are the best two for these jobs, as they'll carry you through university into employment.  
In fact, if you continue with A-Level Economics into university, you could be in with a higher chance of landing highly paid jobs. An economics degree Is the most highly paying qualification you can get, according to the Telegraph. 
A-Level Business Studies can also help here. It will give you a brief overview of what to expect in economics, but goes more in-depth into the business side of things. 
Again, if you want to know more about A-Level Business Studies, here's a helpful article. 
A-Levels aren't the only thing that will land you a nicely paying job, though. GCSEs play a major part in your employment, so much so that you can land a high-paying job with only your GCSEs.
Can You Even Get A Decent Job Without Any A-Levels?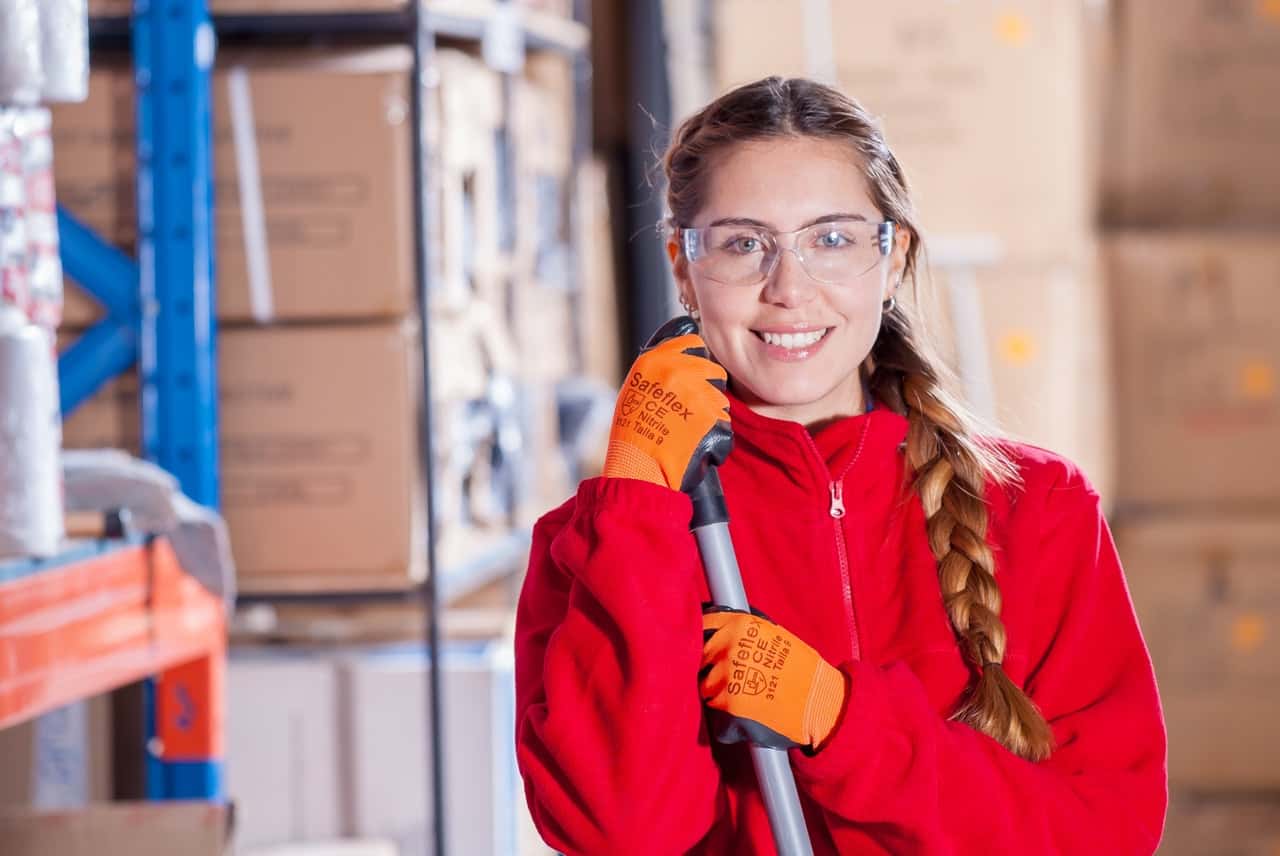 Yes. There are even loads of jobs you can get without GCSEs.
The pass rate for A-Levels in 2018 was 97.6%, going from what Sky News have said. This may seem like a lot, but in fact this means that around 179,040 students failed. 
But what does it actually mean for those students? Well, for one thing, they will have found it harder to get a job. 
Because of the proportion of students passing A-Levels to those failing, employers are more likely to accept college graduates. 
But don't let this put you off – there are always jobs out there for A-Level students who don't pass. If there are jobs for those who fail GCSEs, I'm sure you can land one if you have no A-Levels. 
There are a few universal jobs that anyone can do, but they don't necessarily pay well. Jobs like retail and fast food work are great for temporary jobs, and you can use them to build up your experience and CV. 
However, if you're looking for something more permanent there are lots of jobs available. Entering careers like air traffic controller and web designer require no A-Levels, and pay very nicely. 
If you're anything like me, you may have joined the police cadets when you were younger. Carrying this on through your education can be a safe way of getting a job with the police – no A-Levels required. 
In fact, any of the emergency services are a reliable way of getting a job with no A-Levels. Especially with firefighters and the police, you could be earning around £31,000 in no time. 
If you don't fancy the idea of working under high stress but high pay, then maybe you should go for something else. Jobs like charity work or youth work are great, and don't need any qualifications. 
As long as you have good social skills and a winning smile, you should be able to secure a job in social services.