So, your GCSEs aren't looking too great, but you want to be sure you'll find somewhere to work after school. Have no fear, just take a look at this helpful list of jobs to find what best suits you! 
Disclaimer: this list is NOT a definitive answer to all your job-related problems. If you can't find what you're looking for or can't get a job on this list, don't blame us! 
1. Retail Worker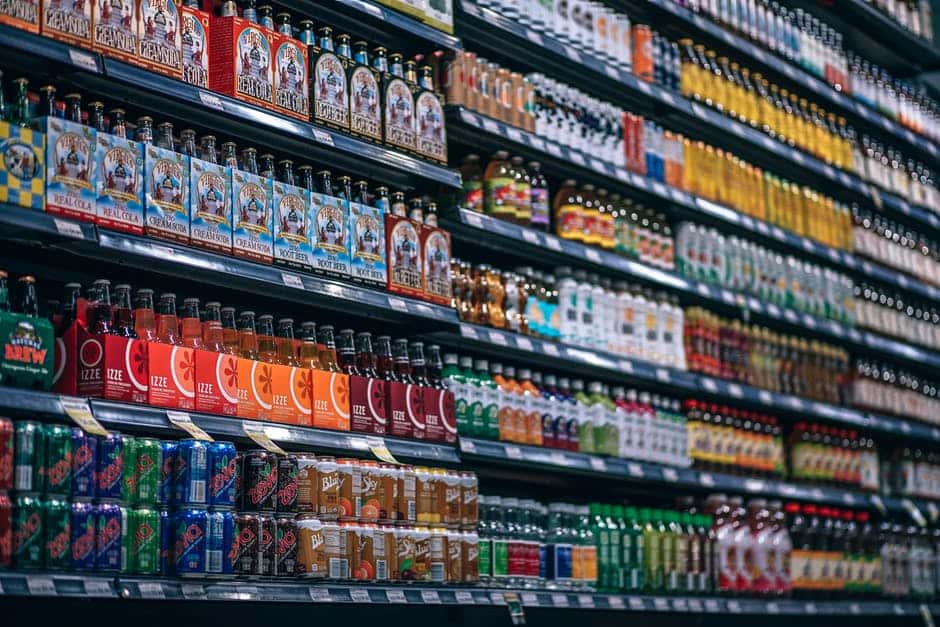 Retail work is a great way to develop your CV and working skills. Sometimes, it can be hard to secure a job in this field, due to the high volume of people applying. 
Retail is not only a highly sought-after job, it's also highly paid (in some cases). Places such as Sainsburys and Tesco offer up to £9.50 an hour. 
This is incredibly well paid, considering the simplicity of the job. Most retail jobs require basic Maths and English skills, to deal with stock and customers respectively. 
Not all of these places will have jobs available, so make sure to keep checking for availability. Here's a list of some job opportunities to take a look at:
2. Fast Food Server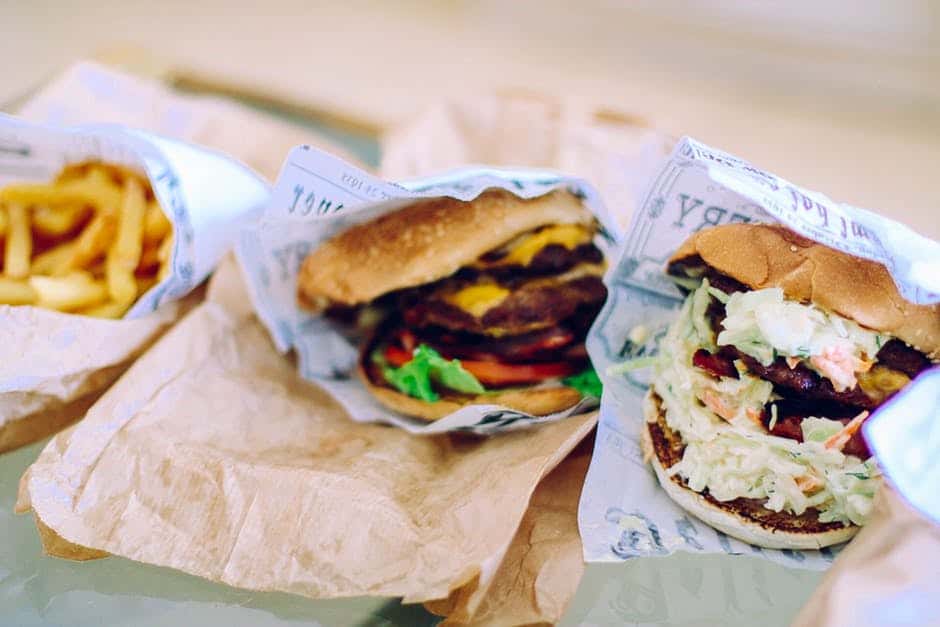 Fast food is the staple job of any person. Quick, moderately easy, and moderately stressful is the perfect recipe for a great short term job.  
Working at a fast food joint can potentially be stressful, but if you're resilient then you should have no problem. Plus, once you've got the hang of things, it isn't too hard to do. 
With an average pay of £7.11 per hour, it's not too bad on the money side of things either. As I've said, the only obstacle to you could potentially encounter is the complexity of the system – but once you've got the hang of it, it'll be easy! 
This job is great for if you don't have any GCSEs to your name, as it doesn't feature difficult Maths or English skills. A great asset to have would be social skills, as customer service comes into play quite a lot no matter what fast food joint you work at. 
The best companies to go for would be places like McDonalds, KFC, Nandos etc. This is not only because of the high pay, but because of their good employee care. 
You can receive lots of benefits from working for big fast food companies, such as discounts and  offers. This can counteract the stress and heat of the fast food kitchens! 
These are just a few ideas for places you could apply to work for. If you don't like the idea of working at these places, there are always more fast food chains you could work at:
3. Police Force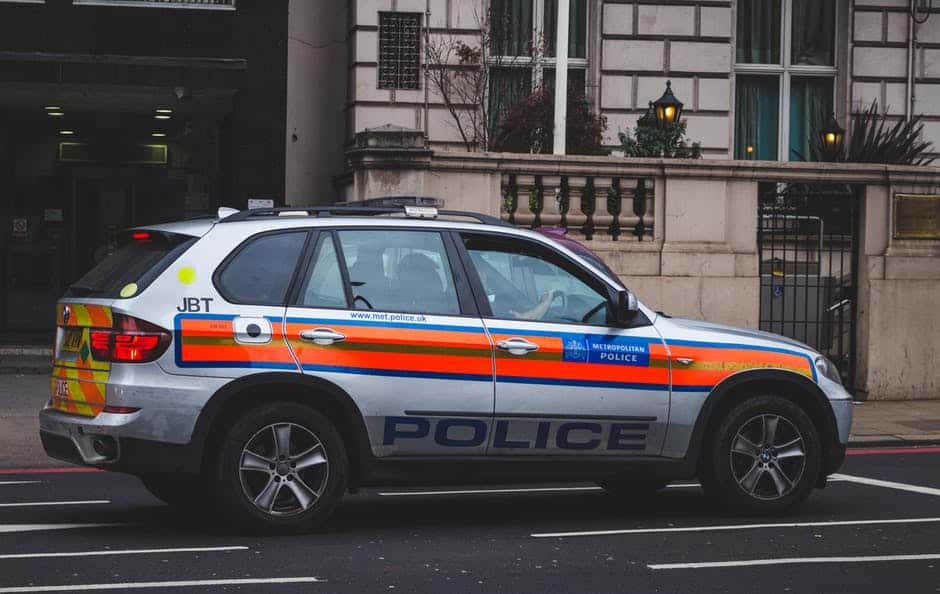 Joining the police force is a great way to develop your career and yourself as a person. Police jobs can be very interesting too, with a varying task outline every day. 
Getting some GCSEs would be good here, but if not, don't fret! There are other ways you can join the police. 
Starting police cadets is a major vantage point for this job. Especially if you start young, there is a high chance you can be employed as a police officer. 
Plus there's the opportunities of working your way up through the ranks. The higher rank you are, the more you get paid. 
Here's a link to the Police Cadet Enrolment page. Take a look if you're thinking about being a police officer, or if you're interested in the emergency services too. 
 4. Construction Worker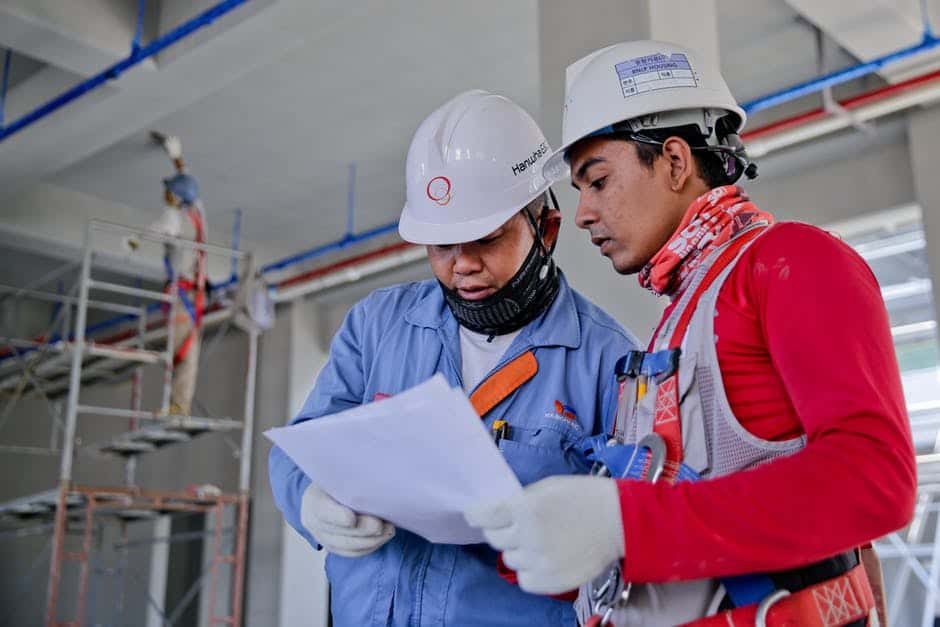 Construction can be a great choice, if you think you're hench enough. No GCSEs are required for most areas of construction and it can be well paid, too. 
In most cases, you'll be trained on-site. This means that no prior experience is required, and anybody can do it (provided they stick at it and work hard). 
Don't be fooled by this no entry requirement lure. Any area of construction can be hard, and stressful on the body. Unless you're physically fit, I wouldn't recommend taking this job. 
However, if you're stuck for ideas and it seems plausible, go for it. Construction work looks great on your CV, and it's a way to stay active. 
In some cases, though, you may be required to work overseas in your job. This may sound appealing, but just remember that you'd have to be abroad for months at a time! 
5. Charity Worker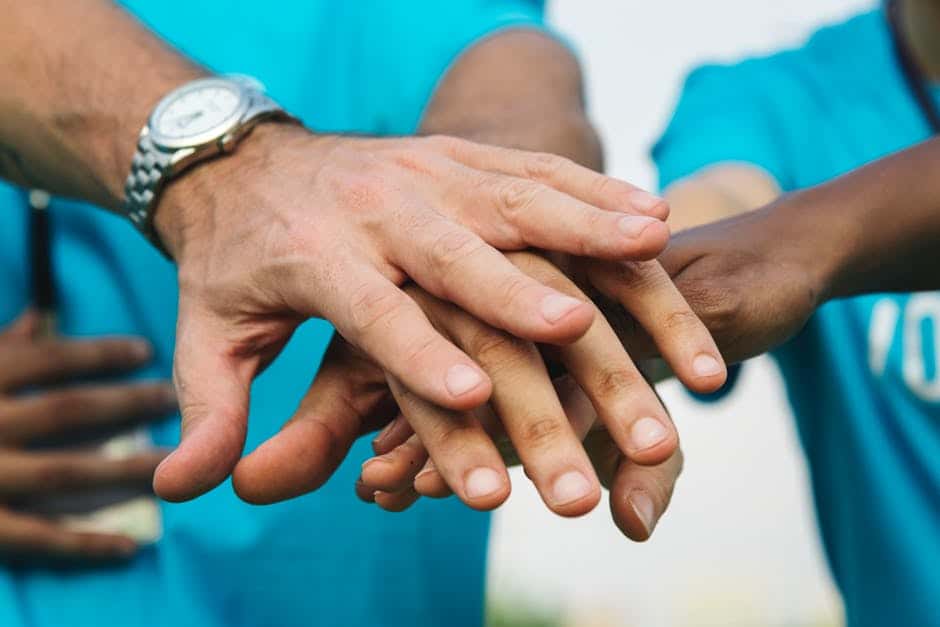 For most charity related jobs, no qualifications are needed. Some of the higher up jobs, like senior and administrative jobs, you might need a few GCSEs under your belt. 
But for working with people, or in charity shops, anyone can apply! Don't think that just because it's a non-profit organisation you won't get paid, either. 
The average salary for a charity worker is between £16,000 and £25,000 a year. Now you probably won't earn this much right away, but it's a start. 
And don't forget the chance for promotion. There are lots of different pathways available for you once you've spent some time working for charities. 
And what looks better on your CV than charity work, right? 
6. Sales Executive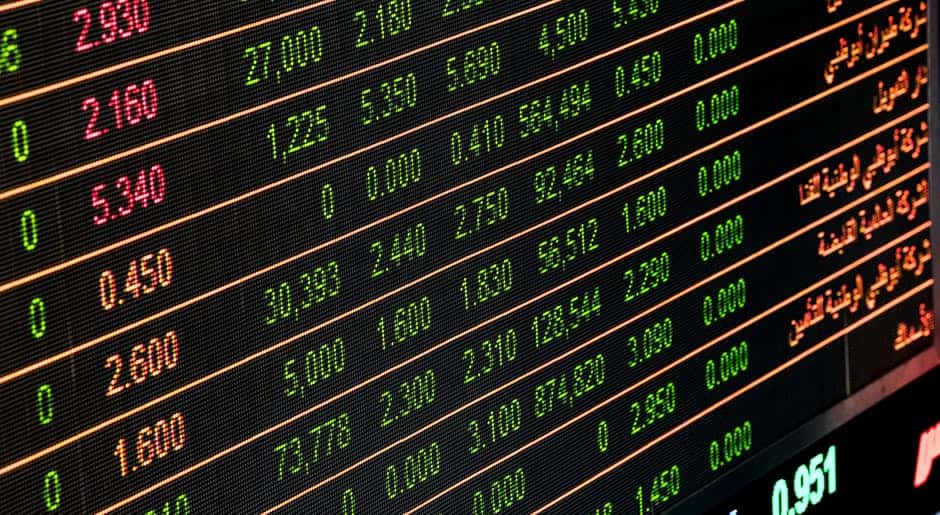 Sales executives are very good at what they do – selling products. No experience or GCSEs are required, but it does help to have charm and a winning smile. 
To work as a sales executive, you need to be able to sell products efficiently to customers. This means doing your job even sometimes when you know the product is awful! 
It can be tricky at times, whereby you're expected to sell a certain amount and it's hard to reach that goal. Lots of missed quotas can even lead to you being sacked.
It all comes with high risk, high reward. There is lots of room to improve in this job, and a high chance of promotion. Unfortunately, if you haven't got charm, you won't make it very far. 
7. Firefighter

Another one of the emergency services makes an appearance on this list. Similar to both construction and the police, this job requires you to be physically fit. 
Not only is this job physically stressful, but it's also emotionally stressful too. Handling the high heat and sometimes difficult situations can really strain your abilities. 
However, you can see why this job is so well paid. Trainee firefighter salaries average out at about £22,459 a year, and can increase up to £31,816 with experience. 
You can also get taught on the job, and even get paid to train if you take an apprenticeship. This makes it great for those without GCSEs, as there is nothing you need to do to prepare. 
Another great aspect of this job is the fact that you get to help people – putting this on your CV looks great, and can lead to many other jobs that you may want to go into. 
During the application process, you'll have to take some physical fitness tests to prove you can do it. These won't be too hard, but they'll definitely test your worth. Check out this link to the Firefighter Recruitment page.
8. Train Driver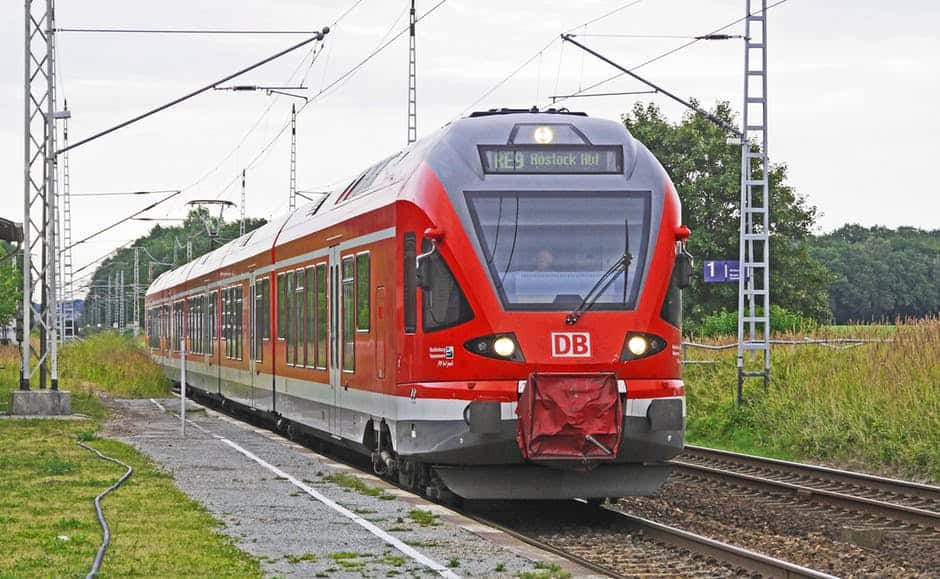 Bit of an odd ball I know, but bear with me. Train drivers are very useful in the modern age, and get paid a hefty amount for their work. The pay can range anywhere from £17,000 to £63,000, but usually falls somewhere in the middle. 
The only problem is, it takes a long time to train someone to drive trains. The job is quite difficult to understand and master, even more so than learning to drive a car. 
This means that you'd probably have to have another source of income whilst you learnt – any of the other jobs in this list are viable. 
But once you've got the science down, train driving is a breeze. You would work scheduled hours, with only slight fluctuations because of delays and such. 
The bottom one will take you straight to a job vacancies website, where you'll be able to see exactly what jobs are available. Here's some links for more info about jobs:
9. Receptionist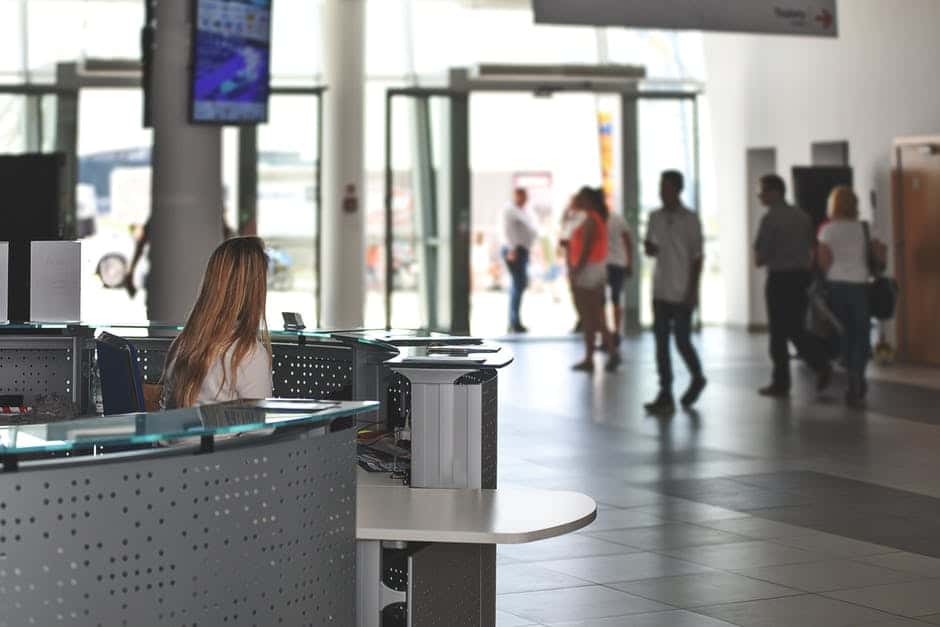 There are loads of receptionists wherever you go, for businesses, hotels, clinics etc. The job of a receptionist is to keep on top of business and make sure everything is organised. 
Usually the job has a nice working environment, with your own space to personalise (to a certain extent).  
At times it can be stressful, but only when you don't keep on top of your work. Being a receptionist requires little to no experience, and also no GCSEs. 
It will help your application process if you do have GCSEs, but not hugely. This is a good job to go for no matter your qualification status. 
It also looks great on your CV, as it shows that you are a hard worker, can stay on top of work, and are organised. 
10. Cleaner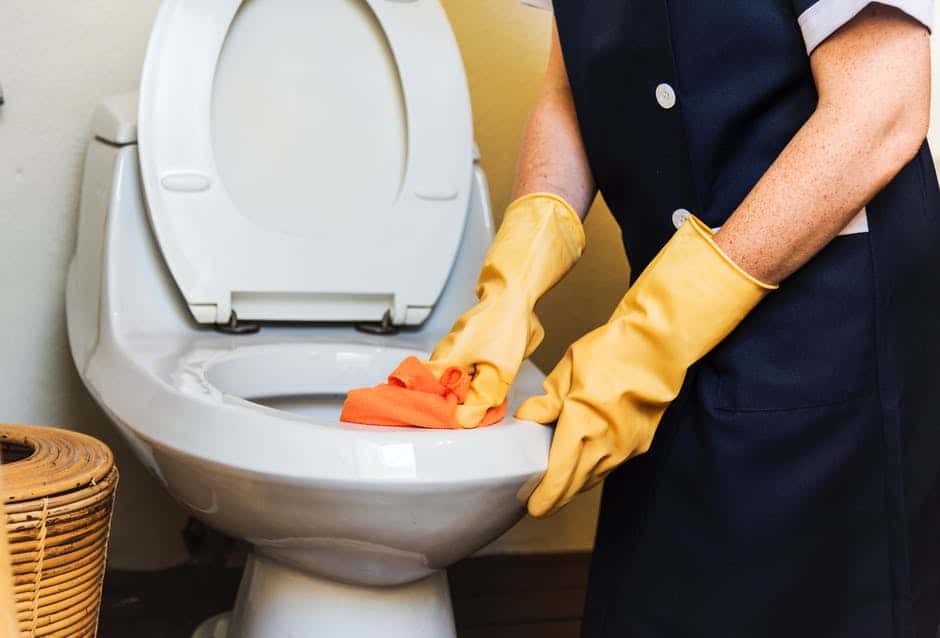 I'm sure you've all seen cleaners around your school, college or workplace before. Cleaning is quite a dirty job, but can be beneficial to you. 
One positive is that the hours are always certain. Being a cleaner means that you get set hours to clean, usually after an event or daily routine. 
It's also quite relaxed, too. Depending on your employer, you can be allowed to listen to music whilst you work, or chat to other staff members too. 
11. Bartender

This job only applies if you're 18+. If you're over the age of 18 and you still haven't found yourself a job, then maybe this one applies to you. 
Working as a bartender can be handy, as it carries lots of good skills. You'll acquire skills such as drink knowledge, good balance, and money tendering too. 
All of these skills you can put on your CV to maximise your chances of finding other jobs, too. Bartending is a great way to lead into the waitering sector, if you get good enough at it. 
Being a bartender usually involves regular customers, meaning you'll be working in a friendly environment with little to no surprises. 
This also means that you need to have good social skills – if that's not one of your talents, then I wouldn't suggest this job. 
12. Waiter/Waitress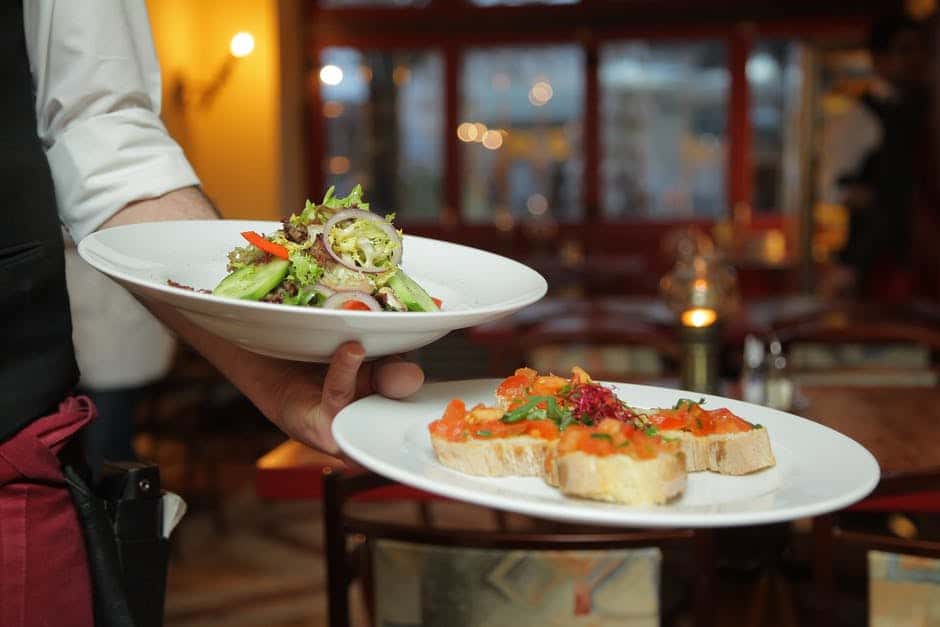 This job is similar to being a bartender, but you don't have to be over the age of 18 to do it. Many people become waiters early on in their careers, even those with GCSEs. 
There are lots of places you can be a waiter, too. Many restaurants are always looking to expand their work force, and that means a higher chance that you'll be employed. 
No GCSEs are required to become a waiter – just good balance, good social skills, and fast (legible) writing. 
If you think you've got these three skills, then I'd look around for waiter jobs near you. The average pay of a waiter/waitress is £6.13 an hour, according to Payscale. 
This doesn't include tips, either. If you're good at handling customers, you can earn anywhere up to £2.58 extra per hour. 
13. Journalist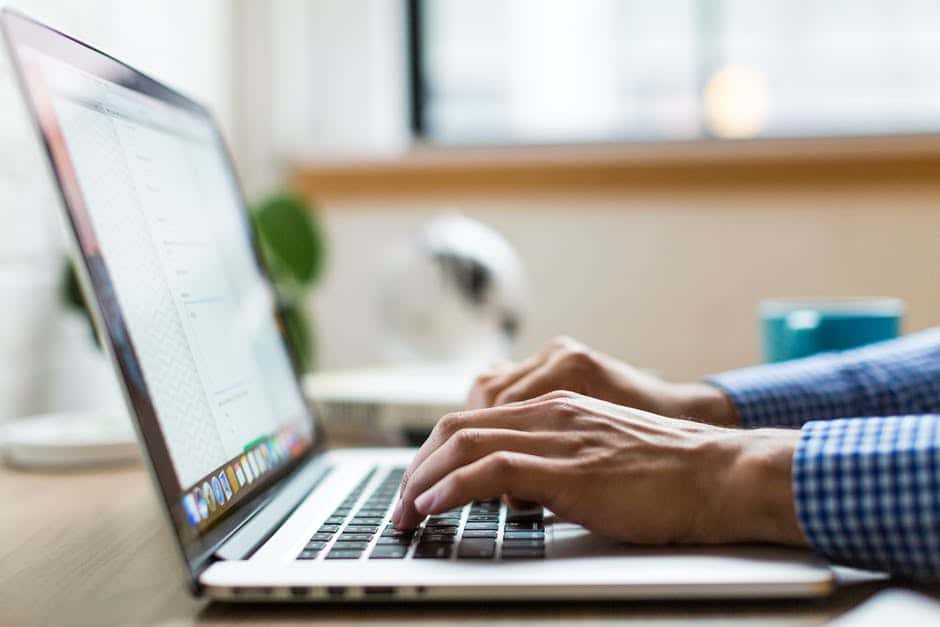 To be a journalist, you don't need qualifications or experience. As long as you can write well and meet deadlines, you can have a great career in writing. 
You can start by submitting articles for companies, building up your portfolio in the hopes of better employment. 
Once you've got a solid portfolio going, you can start to look for better jobs – in publication, editing etc. These jobs will be higher paid than just submitting articles, and can be a pathway into bigger and better things. 
One good way of building up your portfolio is to write for newspapers. You can put it on your CV, and that way you'll have physical evidence to show your employer. 
If you've got good literacy skills and you think you're up to it, check out these links and apply:
14. Games Tester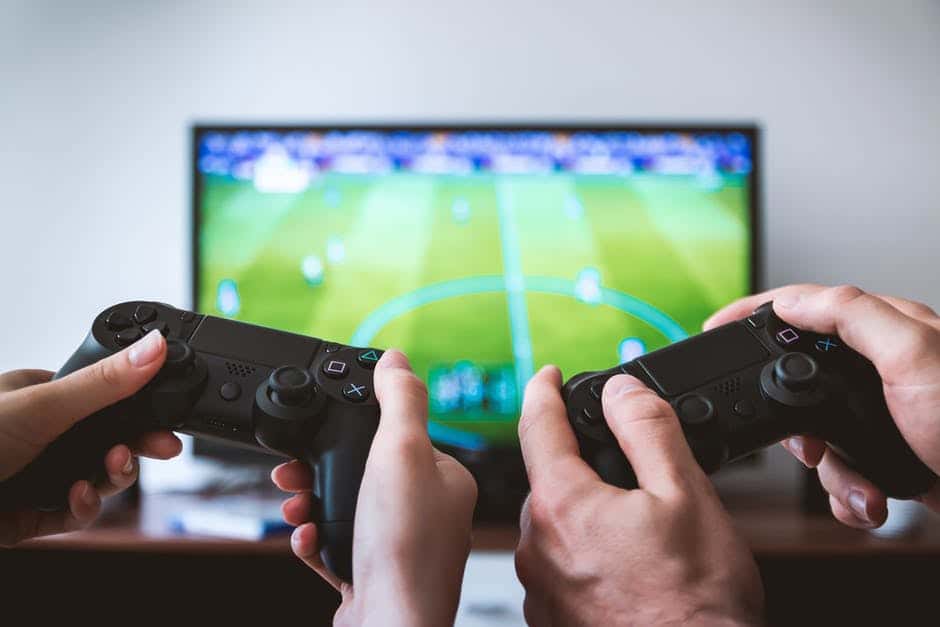 Being a games tester has many benefits. First of all, you get to play games for a living! There aren't many other jobs that require you to have fun in order to succeed. 
A games tester analyses and evaluates videogames in order to provide improvement suggestions. All you need to be good at this is a skill at gaming and a passion for the industry. 
This is one of the best jobs you can get (if you're looking for enjoyment) and doesn't need any qualifications to undertake.  
Unfortunately, this also means that the job is fairly low paid. With the average games tester raking in £15,750, you might be better off going for some of the other jobs in this list. 
There are lots of promotion opportunities available for game testers, too. If you're in for the long haul, then you can advance to creative designers or even game coders, if you're lucky. 
15. Supermarket Cashier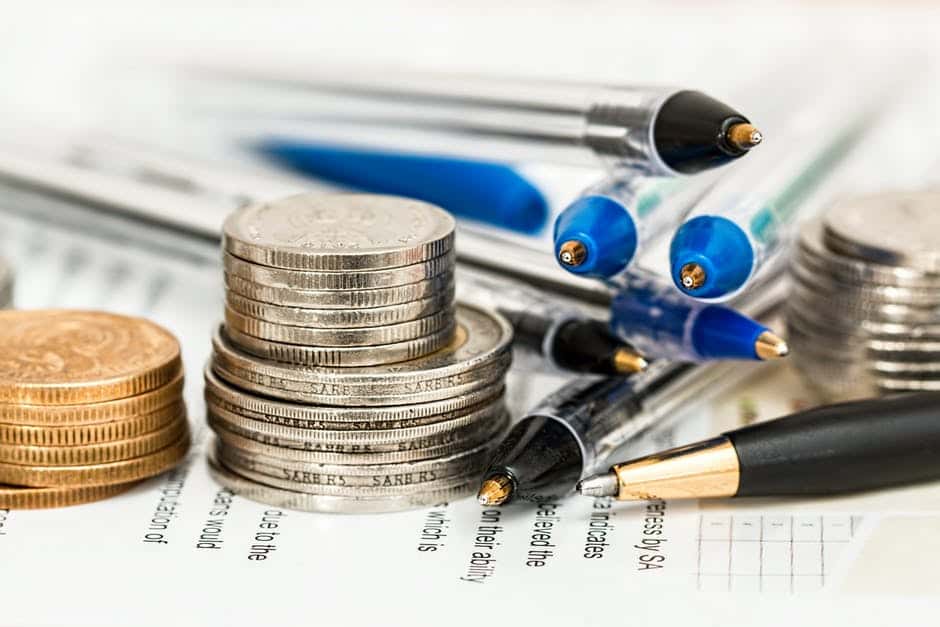 Quite a simple job, you can do this with no experience or qualifications. All you need are some good people skills, and a small level of skill with numbers (maybe passing GCSE Maths might help you a bit with this one…). 
A cashier's job is fairly simple: you scan items, take in money, and give change. Sometimes you're required to do more than that (like help out with stocking the shelves and stuff) but rarely. 
It all depends on what employer you work for – smaller businesses will require you to do more, whereas larger businesses will have lots more staff. 
A common requirement of cashiers is to attend staff meetings. This is to improve not only your work environment, but also the service that customers receive. 
Because of these meetings, there's lots of opportunities to make your voice heard. This also means that there's a high chance of promotion for those who show enthusiasm in the workplace. 
Here's a list of a few places that are on the lookout for cashiers, so check out these links regularly for jobs: 
16. Call Centre Agent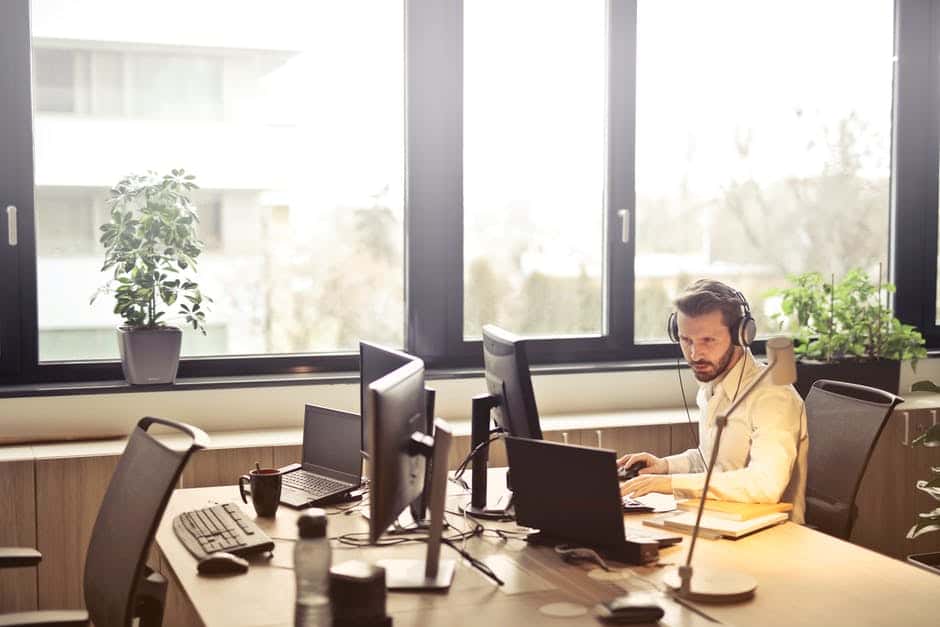 Call Centre agents specialise in customer support, and dealing with tricky problems that a consumer might have. 
It might sound boring at first, but think about it. Every time you receive a call will be a different person, with a different problem. 
This means there is a lot of variability in the job, and you're unlikely to get bored. For a job that requires no GCSEs, I'd say that's pretty good. 
The job does, however, require you to be happy and compliant with the customer. A bad tempered call centre agent will make the company look bad, and is likely to get fired. 
So good social skills, happy mood, and being a people person is all that's required to be a successful call centre agent. If this sounds like you, then this could be a great career choice. 
17. Royal Navy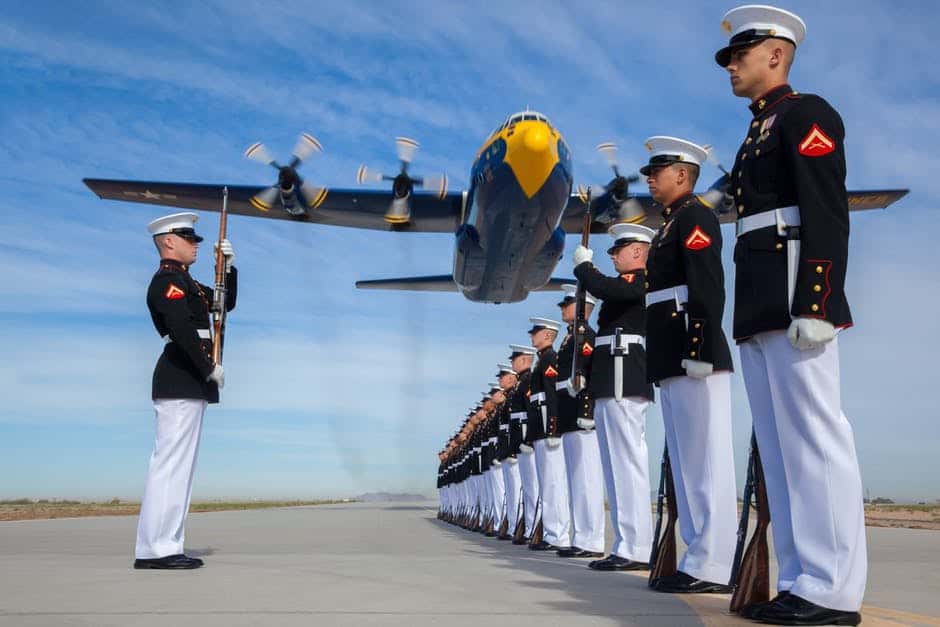 We've all seen the advert, with people announcing they're 'made in the royal navy'. But, what does that actually entail? 
To join the royal navy, no GCSEs are required. There are other entry requirements, things to do with criminal convictions, tattoos, and medical needs. To check your eligibility for the royal navy, follow this link. 
Being in the royal navy is no easy feat, however. Intense training and rigorous routines are enforced on you, testing both your mental and physical capabilities. 
However, there are many different roles within the royal navy that you can do. You could be an engineer, a chef, a naval service reserve, or even a marine. 
There are lots of jobs available to choose from, and they all give you training with no previous experience required. This is great for those with no GCSEs, as it can be a fresh start to prove you can do whatever it takes. 
Here's a link to the Royal Navy Enrolment site, if you're thinking about joining the royal navy. Make sure to check your eligibility like I mentioned earlier before applying, otherwise you may be refused a job. 
18. Rubbish Collector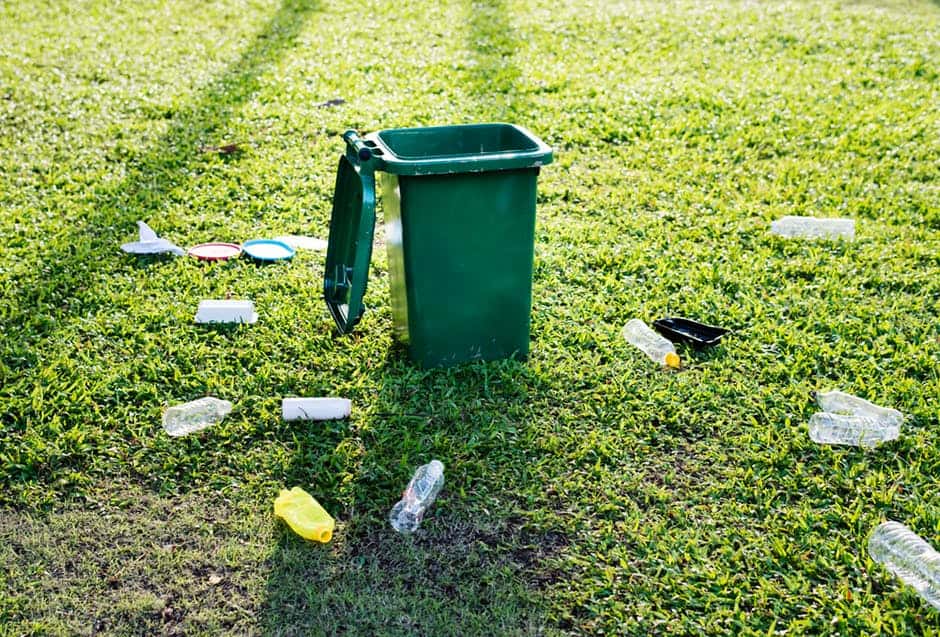 Not the most pleasant of jobs, I know, but hear me out. Being a bin man/woman can pay well, you get good holidays, and somebody's got to do it, right? 
Unfortunately, this job requires you to wake up very early on your working days to collect rubbish. If you're not a morning person, then maybe this job isn't for you. 
It also requires you to be physically fit, and able to lift heavy objects (such as bins). You don't have to be TOO fit for this, but if you have some serious medical conditions then I wouldn't suggest this job. 
You should also be able to handle some nasty sights and smells, as being a garbage collector can get pretty 'hairy'. 
The average bin man/woman gets paid £24,500 a year. This isn't too bad, considering you get good holidays too. 
No GCSEs are required to do this job, meaning you can apply whenever a job opportunity pops up. 
19. Taxi Driver

Taxi drivers take people all around the country, and get paid a good amount of money for doing so. There are a few benefits and drawbacks of this job, so let's take a look. 
One major benefit is that most companies let you use the car for your own devices. This is useful and means that a big chunk of salary doesn't go towards a new car. 
Unfortunately, the way taxi driving works is that you have to be on call for any customer. This means that during your working hours you could get called anywhere to drive anyone anywhere else. 
What's nice about the job is the range of people that you meet, because it keeps the job fun and interesting. You'll also get a very good sense of the map of your area, as you drive around it every day. 
20. Warehouse Operative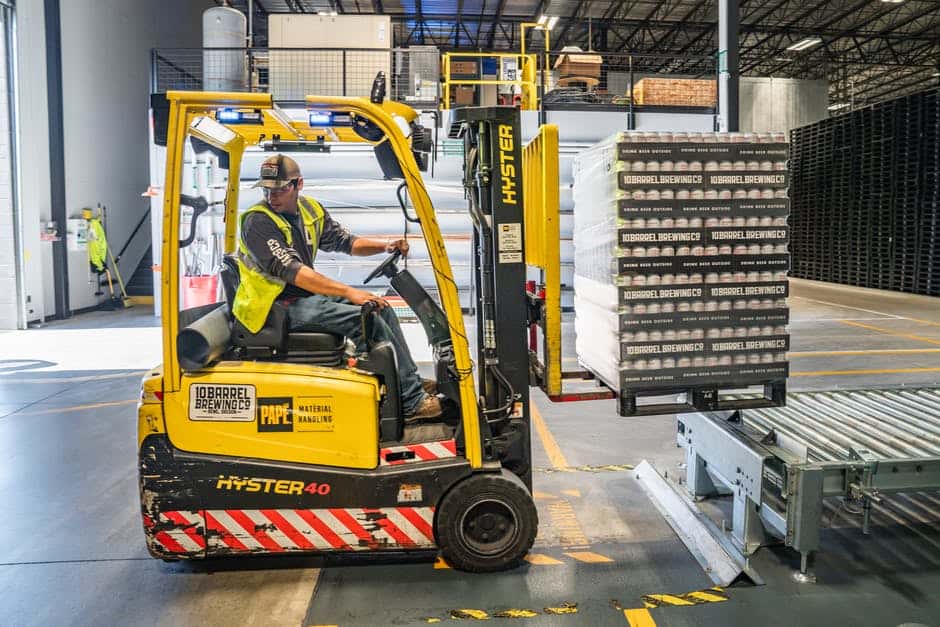 Working in a warehouse behind the scenes can be a very peaceful job. If you prefer to have an organised routine and work towards self-set goals, then this is the job for you. 
Warehouse operatives work for large companies with lots of stock, making sure that the right products get sent to the right places. 
Have you ever seen retail vans driving around, maybe delivering to the supermarket? They came from warehouses, where workers loaded the van up for delivery. 
A part-time warehouse operative can earn around £10,000 a year, whereas a full time worker can earn around £18,500. This isn't great pay, and we can see that this job is more of a pathway into better things. 
The good thing is, there are always jobs like this available out there. With many new businesses opening all the time, there should always be an opportunity to work as a warehouse operative. 
21. Factory Worker

Factory workers are given intensive hours with very repetitive work to do. They work towards deadlines set by the general manager, and get paid handsomely for meeting those deadlines. 
Most factory workers work for big companies, such as car manufacturers or toy brands. Getting a factory working job will be difficult in a few years, due to the rise in automation in the industry. 
That's why it's important to take the opportunity while it's there – use this as a pathway job to lead you into better things. Putting a job like this on your CV shows that you are a hard worker, and employers will look for that. 
The average factory worker pay is £7.58 an hour, which is quite good for an individual with no GCSEs.  
A factory worker usually works in a team, with other staff members. This creates a nice environment for workers, and makes the job more enjoyable. 
22. Home Services Employee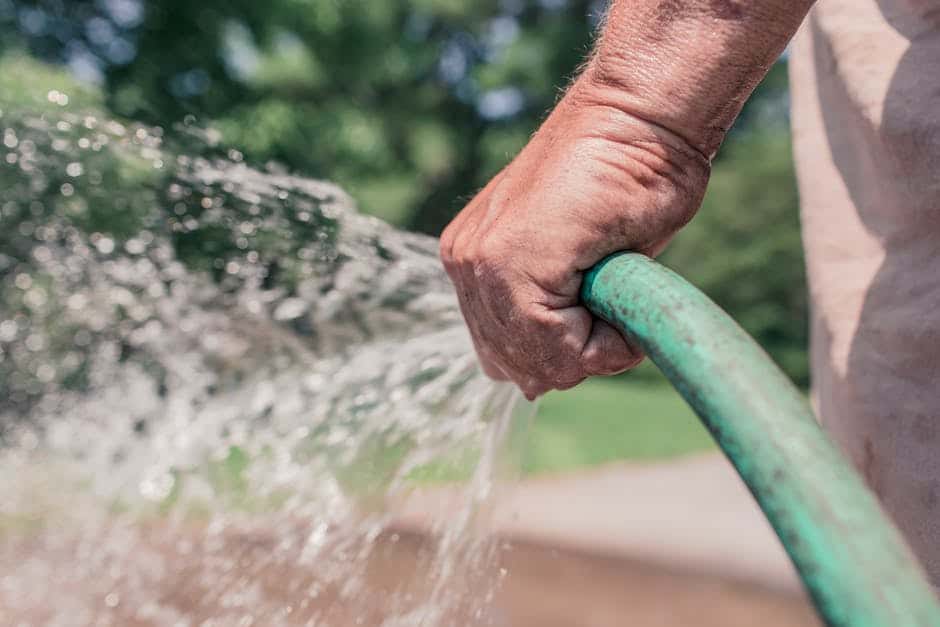 Confusing title, right? What this basically means, is that you work for somebody who can't manage their house. This could be an elderly person, or even a rich person with a house that's too big. 
There are many different types of home service employee, and so lots of choice depending on your skills. Gardeners and cleaners are the most common, but they usually get paid the least. 
Being a house manager (in charge of all the other house employees) can earn you up to £150,000 a year, depending on who you work for. 
This job can be quite peaceful, but stressful at times if you don't know what you're doing. That's why training is provided on the job, and all you need are some good people skills. 
No GCSEs are required for this job, making it one of the highest paid jobs you can get with no qualifications. Remember though, the highest paid home services employees have the most experience, so it might take you a while to get the big bucks. 
23. Support Worker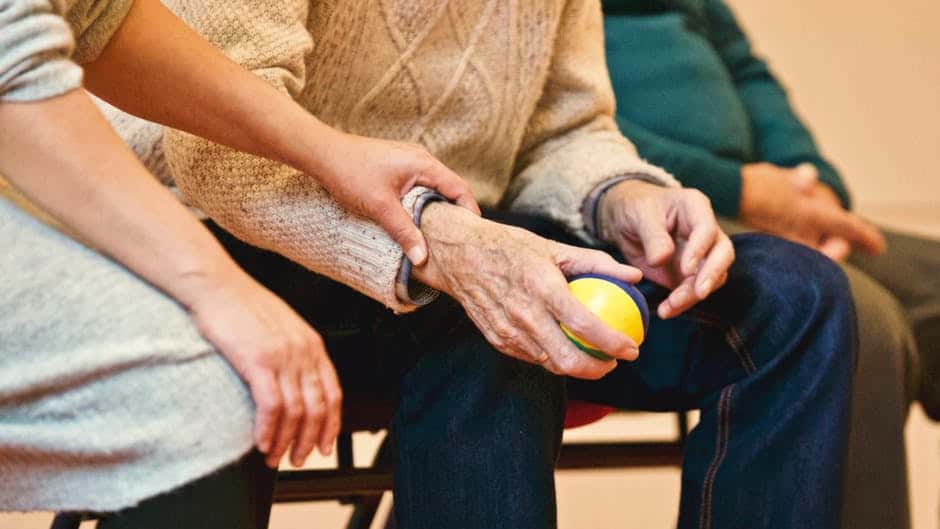 There are lots of jobs available out there for those who are good at caring for others. Especially with elderly people, there are lots of opportunities to help and be paid for it. 
Just like the other jobs in this list, no GCSEs are required to do this job. All you need are some good people skills and a charming personality and you're good to go. 
You don't just have to work with elderly people, either – there are plenty of jobs in relation to care of children or the disabled. If you think you'd be good at taking care of someone, then go for this job. 
What does help is if you've had experience taking care of someone before. If you have siblings, or you've taken care of somebody else before, make sure to put that on your application. 
The average support worker earns around £7.74 per hour, and so it's an average pay for those with no GCSEs.