If you're banging your head against the wall every time you try and revise for GCSE English Literature – this guide is most certainly for you.
In this absolutely gigantic article, I will be going over every single revision tip that I used when revising for my GCSE English Literature exams. If they worked for me, they should work for you as well (I hope).
1. Harness
T
he (
S
eemingly
U
nappreciated)
P
ower of
E
xaminer's
R
eports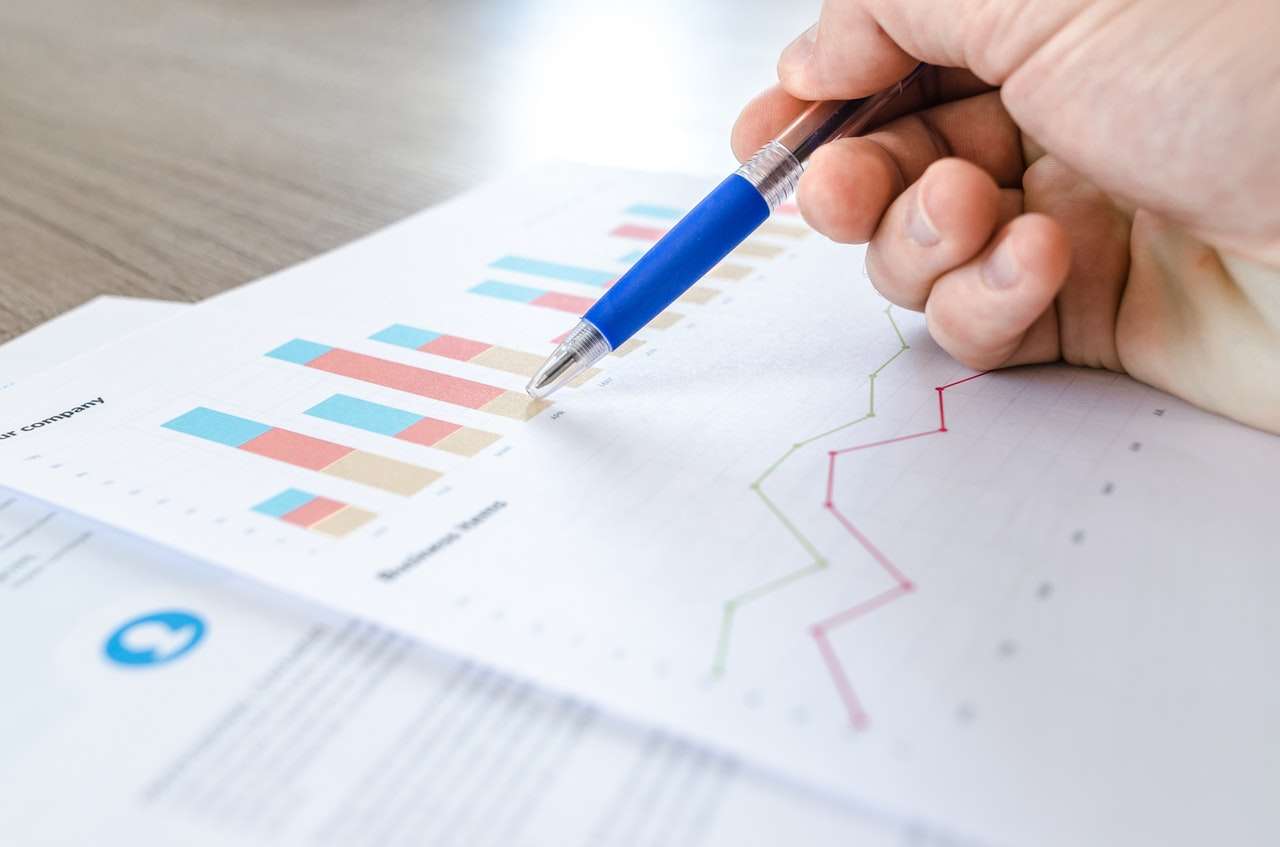 Examiners reports are very (and I mean very) useful in creating focused revision sessions. They explain what the most common mistakes were in the previous year's exams, as well as where students were successful.  
This can help you with your revision, especially if you have done the past papers that the reports talk about. You can use these to find areas that you need to improve on, which may be particularly useful if your teacher doesn't have the opportunity to mark any essays that you do at home.  
For example, the 2018 report for English literature says that students would have benefited from planning their responses more, as it would have given them the opportunity to develop their argument, and not repeat the same analytical skills (therefore taking them to a higher level in the mark scheme).  
You can use this advice in your exam to make sure that you show the examiner a clear plan, so that they can see that you have really thought your answer through. 
There are many aspects that the examiners mention in their reports, so if you are unsure about which things you should consider when you are writing any answer (whether it is a practice or in the real exam), then it is definitely worth looking at these. 
If you know what the examiners are looking for, then you will be able to write your responses to the questions in a way that will gain you the most marks possible. So, obviously this is a huge advantage!
The links below will take you to the GCSE English Literature examiners reports for AQA and Edexcel papers, respectively:
2. Don't
U
nderestimate
H
ow
H
elpful YouTube
C
an
B
e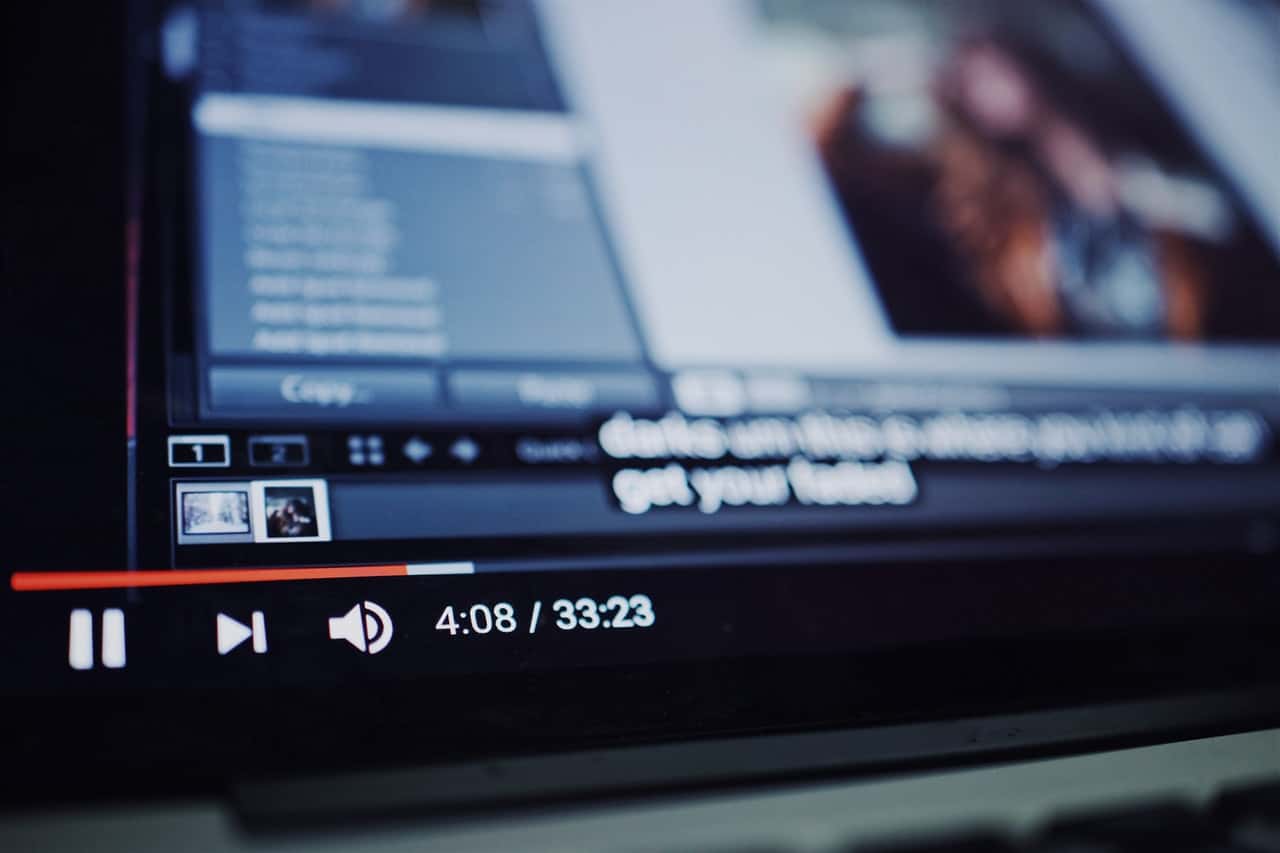 I'm sure you've heard of people like Mr Bruff, who dedicate their YouTube channels to explaining content that students need to know. There is a huge variety of people like this on YouTube, who can be very helpful in your English literature revision. 
Here are some other YouTube channels that are absolutely great for GCSE English Literature: 
For this subject, you can use these kinds of resources to help you improve your structure for answering the essay questions, as well as to gain some new ideas about the texts that you are studying. 
Often, the marks awarded to you for your essay will be heavily influenced by the structure of your writing. Therefore, if you are unsure about this, you should spend some time watching YouTube videos which explain the best ways to set out your answers.  
Many of the videos you will see have example paragraphs included in them, so make sure you pay attention to how these are structured. If you are still unsure after you have seen these, try speaking to your teacher or reading some example essays. 
These videos will give you different interpretations of the books/plays than your teachers will. This isn't to say that your teacher's interpretations are wrong, but having multiple different views of a text will help you to understand it better. 
These videos can be very useful, so make sure that you use them for focused revision – give them your full concentration! 
If you play them in the background while trying to revise something else (even if it is still English, for example) they will just become background noise, so you won't take in any of the useful information, and they will just distract you from effectively completing your other task.  
As well as this, you can't substitute other kinds of revision, such as writing practice essays and learning quotes with watching videos, as they aren't a complete revision technique by themselves. You have to make them a balanced part of your revision techniques!
3. Make
S
ure
Y
ou
A
re
D
oing
P
lenty
O
f
P
ast
P
apers
One of the best ways to test your abilities in a subject is to complete as many past papers as you can. 
Although there is not a huge amount of these for the new specification GCSE, it is fairly easy to find example questions, and it won't hurt to use old specification past papers, especially in English literature, as they are quite similar to the new possible questions. 
You can revise from these papers a variety of different ways, for example: You can sit down for a couple of hours and complete a full past paper under strict time conditions.  
If you do this, you will build up a good understanding of how much time you will have in the real exam for each question. Therefore, you will be able to improve your writing style so that you are to the point and don't use up too much time, but so that you also explain your points in a detailed, coherent way. 
You can compile a number of different questions and make bullet point plans for each one (without your notes). 
This way, you will be actively testing your knowledge, which will make it easier for you to recall quotes and details about context in your exam. It will also directly help you, as in your exam, it is a good idea to write plans for each response you write. 
If you complete this activity within a time limit (I would suggest anywhere between 2-5 mins, depending on the detail), then you are giving yourself exam practice (without having to write out the entire essay). 
You can also do this using your notes, which will allow you to make plans for some possible questions, and therefore you will be able to identify which quotes apply to the most themes/characters, and so which are the most useful to remember. 
You should remember that neither one of these work by themselves, so you have to create a balance that works for you. 
Below you will find links for AQA and Edexcel GCSE English Literature past papers:
For AQA GCSE English Literature past papers, click here.
For Edexcel GCSE English Literature past papers, click here.
4. Actually Read The GCSE English Literature Specification
The GCSE English Literature specifications can be easily found online. You can find them below: 
For the AQA GCSE English Literature specification,

click here.

For the Edexcel GCSE English Literature

specification,

click here.



The specifications explain the mark schemes for each exam, as well as how the papers are weighted in your final grade.  
This can be helpful when you are considering the structures of your answers, as it means that you can decide how much of each paragraph to dedicate to each assessment objective in order to gain top marks.  
Below is a list of the AQA assessment objectives for GCSE English Literature, it's worth a look:
AO1 – Your understanding to texts: use of quotes, maintaining a critical style throughout and showing your informed opinion.

 

AO2 – How you have

analysed

the language form and structure, using terminology. 

 

AO3 – Your understanding of context, and how it might have affected the text.

 

AO4 – Your ability to use a varied vocabulary and range of sentence types.

 
You may see this as a waste of time, but it is much easier to achieve a higher grade if you know exactly what the exam board want.  
It would be best to read the specification as early on in the course as you can.
This is because you will have more insight into the exam board's expectations, and therefore you will be able to structure your answers accordingly all the way through the 2-year course making small tweaks as you go.  
The alternative is having to change it entirely as you get closer to exam season, which really isn't ideal.
5. Ask
Y
our
T
eacher
T
o
G
ive
F
eedback
O
n
T
he
W
ork
Y
ou
D
o
A
t
Ho
me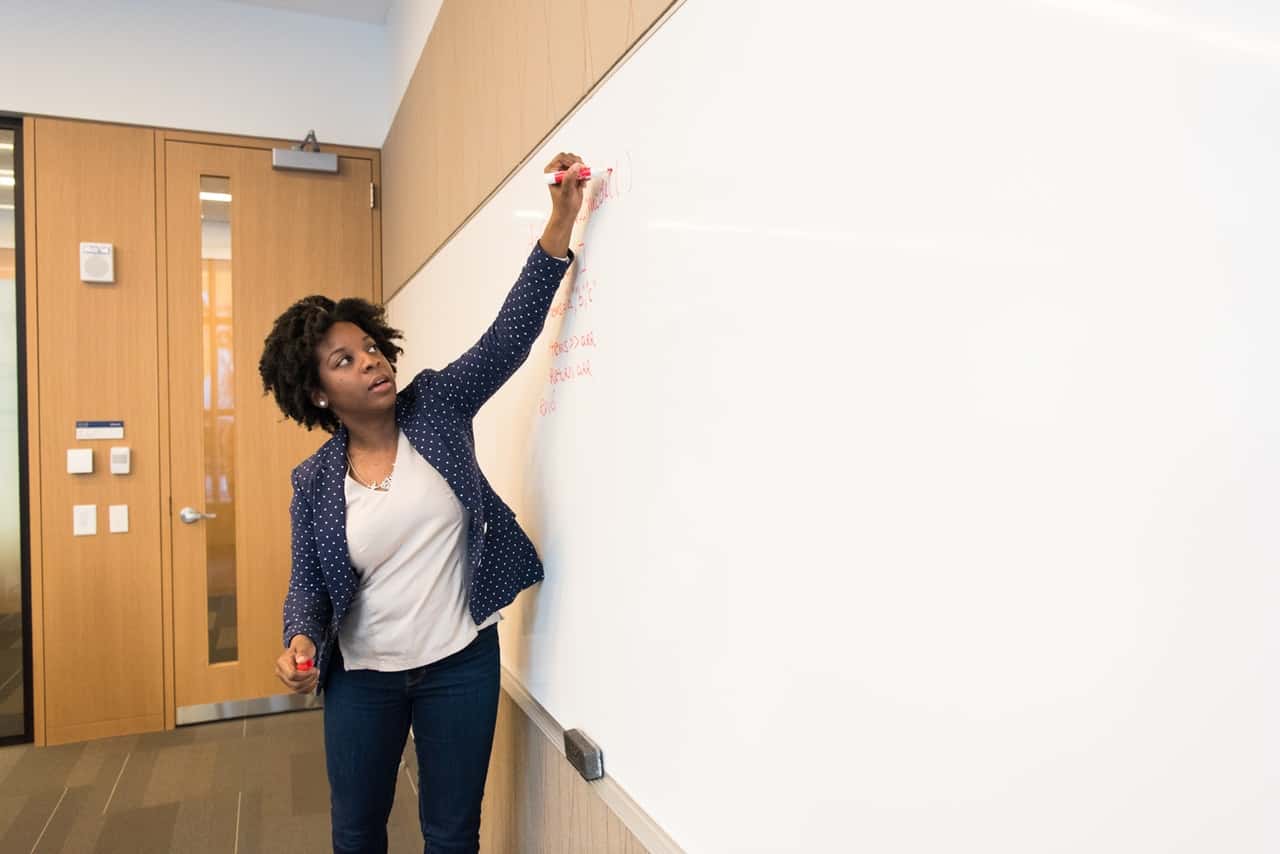 When you have completed extra work at home, such as practice essays, it is very difficult to identify the aspects that you need to improve, and almost impossible to know what kind of grade you would get if you wrote that in the exam. 
It is likely that your teacher will be glad that you have done some more work, and if you ask them, there's a high chance that they'll be happy to mark it.  
If there's something that you want to specifically improve on, you could write a note at the end of the essay asking them to comment on this aspect. This will mean you are getting direct feedback on the details that you find the most challenging. 
If you don't have a specific problem, it is still good to get general feedback, as you may not notice the things that you can improve on. 
If they give you feedback, you could then go back and rewrite areas of the essay that you feel need the most improvement. 
Obviously, you can't do this in your exam, but if you have enough time before your exam (don't leave this until a few weeks or even months before your exam if you can help it!) then you have a really good opportunity to learn how to write a high level essay. 
If you want to make sure that you do have enough time to actually revise for GCSE English Literature before the exam, I would definitely recommend that you check out our article on when the best time to start revising is.
The more that you practice writing essays and improving them, the easier it will be to find a reliable writing style which you can apply to any English language essay.
6. Use
M
ind
M
aps
T
o
B
reak
D
own
L
arge
T
exts
I
nto
K
ey
T
hemes
There is so much content to learn for English literature, so you have to find a way to minimize the amount of information you remember, without limiting yourself in what you can write when it comes to the real exam. 
Mind Maps are a great way to link all of the information that you know and condense it all into points that you can more easily remember 
You can set out your mind maps in whichever way works for you, though I would recommend considering how to display both characters and themes. If you are unsure, you could: 
Start by writing the name of the theme in the centre of your mind map: Use the arrows pointing out to show characters, and try to find 2-3 quotes for each character relating to that theme

 

Start by writing the characters name in the centre of the page and then use the arrows to show themes: Find 2-3 quotes for each theme.

 
You may also find it useful to summarize the key events in each section using mind maps. This way, you can categorize by chapter (for books) or acts/scenes (for plays).  
If you can remember the key events from each part of the plot, and which order they come in, then you will have a good knowledge of the chronology of the story. Therefore, you will be able to see how the plot and problems develop over time. 
This kind of knowledge will help you in the exam, as the examiners like you to be able to link your points to the whole novel or play.
If you want to know more about how to utilise mind maps for your revision, I highly recommend that you check out our article on how to use mind maps effectively.
7. Create
F
lashcards
F
or
A
ll
O
f
T
he
Q
uotes
T
hat
Y
ou
N
eed
T
o
L
earn
Flashcards are a really useful tool for remembering small chunks of specific information – perfect for quotes! 
Again, there are a number of different ways that you can organise your flashcards, into themes, characters etc. As well as this, you could either create your flashcards online- for example on quizlet, or as paper copies. 
Furthermore, you can also buy pre-made sets of flashcards for GCSE English Literature off Amazon.co.uk. Below are the flashcards sets I absolutely recommend:
Quizlet is useful because it means that you can access your revision whenever you have an internet connection, and if you have the app you are carrying them everywhere with you on your phone. 
As well as this, it is useful because it tests you on the flashcards you have made and makes you practice those that you are most unsure of.  
However, if you find it useful to write things down, it might be better suited for you to create paper flashcards.  
Either way, this is a very useful revision method, and it will make your English language GCSE much easier to prepare for.  
It's a good idea to make your flashcards as you are studying the topics, so then there isn't a big rush where you have to make all of your revision materials and then also learn them on the lead up to your exam.  
The best way to use your flashcards to revise is little and often. You have so many subjects that you need to remember information for, so you don't want to be spending hours trying to remember quotes in exam season.  
Whenever you have a spare 5 or 10 minutes, try to test yourself on a few quotes. When you are confident about remembering a certain quote, you can put it to the back of the pile, and only go over it occasionally to refresh your memory. This will allow you to focus on the quotes that you are uncertain about.
If you want to know more about the proper way to make flashcards, check this article out.
8. Learn
A
ll
O
f
T
he
H
istorical
C
ontext
S
urrounding
Y
our
C
hosen
T
exts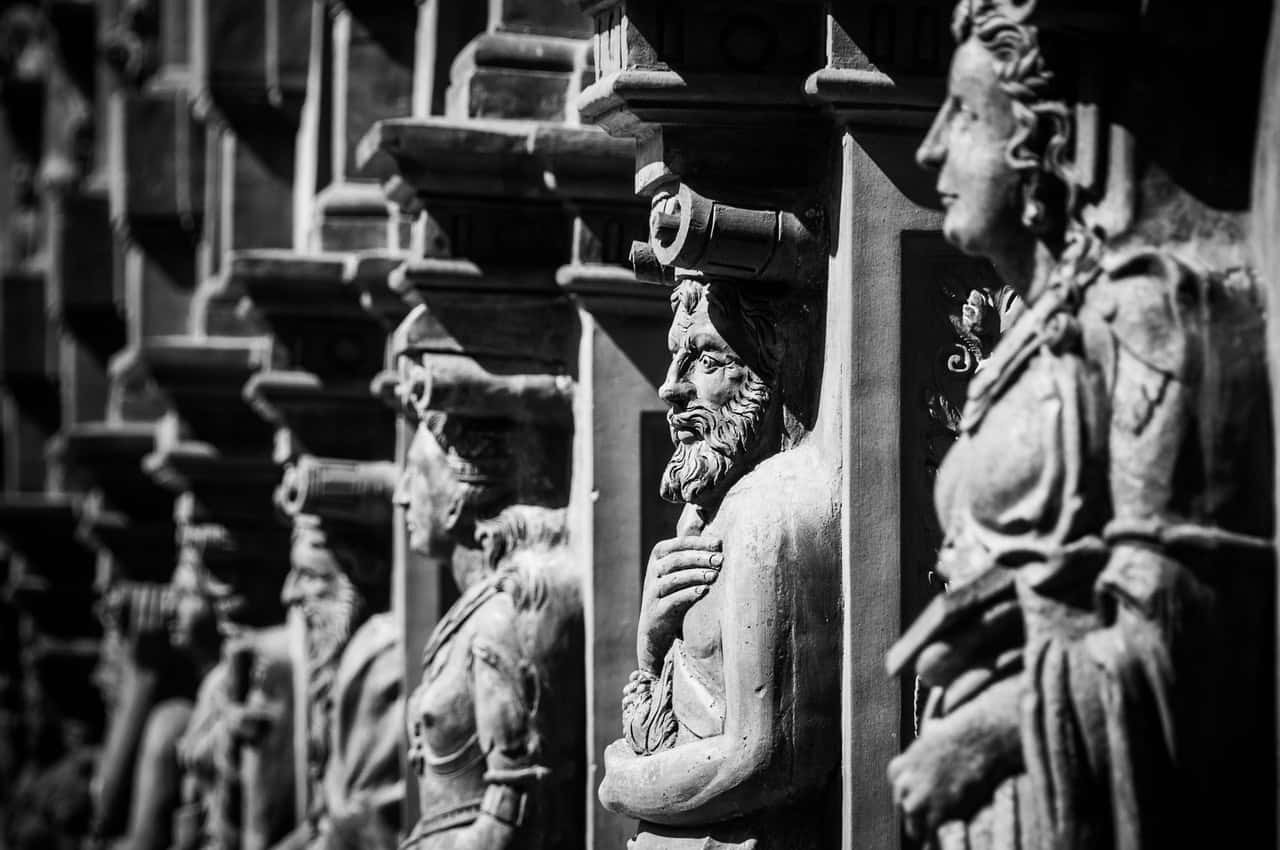 AO3 is an important part of the literature exam, which people seem to forget about. You have to make sure that you have learned all of the relevant context for the texts that you are studying, so that you can include it in your answers.  
You have to remember that the context of when the book/play was written and when it was set may be different.
If you're not sure about context, you can look at YouTube videos that explain it and make notes, speak to your teacher who may have some sheets which they can provide, or do some of your own independent research. 
You could do this by making bullet point notes, mind maps, flashcards, or any other revision method that you usually use.  
Remember! You don't have to know every detail of the context of the time when the story was set/written.  
Once you have learned your context, it is important that you remember to include it into your answers and plans.  
You should start to include context into your plans and add it into each paragraph you write so that you can be completely sure that you won't forget to include it in the final exam – it will become a habit.  
This is especially important to consider, as it was one of the criticisms mentioned in the examiner's report in 2018. They said that 'Students need to link comments on contextual factors/ideas to the text and consider why the writer has presented their ideas in a particular way.' 
Because of this part of the examiner's report, you know that there is a focus on context and how it is included in answers, so make sure that you spend enough time revising context and linking it to your points in paragraphs. 
9. Make
S
ure
Y
ou
D
on't
S
tart
Y
our
R
evision
T
oo
L
ate
This is kind of obvious, and I'm sure you've heard it before from your teachers, as it applies to every subject, but it is very important that you don't neglect your revision until the last minute. 
If you want the short answer to the question: when should you start revising for GCSEs… head over to this article, which answers that exact question.
Because there is so much that you need to know in detail for English, it is important that you keep up with making revision materials as you go through the course, so that when the exams get closer, you can just revisit the content that you have already covered, rather than learning it all over again.
This will hopefully reduce the amount of stress that you feel during exam season, and therefore put you in a better mindset for the exam.  
In GCSE English Literature, you will have probably covered a large amount of the content in year 10, which means that by year 11, you'll probably spend a lot of time in class going over the things you have covered to consolidate your knowledge. 
I think that one of the useful things you could do is re-read the book/play you have studied either when you go into year 11, or during the January/February of the year of your exams.  
This will help you as it will give you an opportunity to revisit the plot, and you may notice more details within the story, which could give you an advantage in your exams.  
You should also make sure that you start learning quotes as soon as you can. You don't want to spend the time waiting to go into your exam learning quotes at the last minute, as chances are, they won't stick in your head, and it will just make you feel even more nervous and unprepared.  
If you go into your exam having only done cramming the night or morning before, you won't feel as confident as you could, and therefore will probably not achieve your best possible grade, whereas if you start revising early, you will know that you have done the best that you can, and will probably feel more calm overall. 
Don't forget… I highly recommend that you check out our article on when the best time to start revising for GCSEs is!
10. Don't
B
e
Af
raid
T
o
A
sk
O
ther GCSE
S
tudents
F
or
Re
vision
T
ips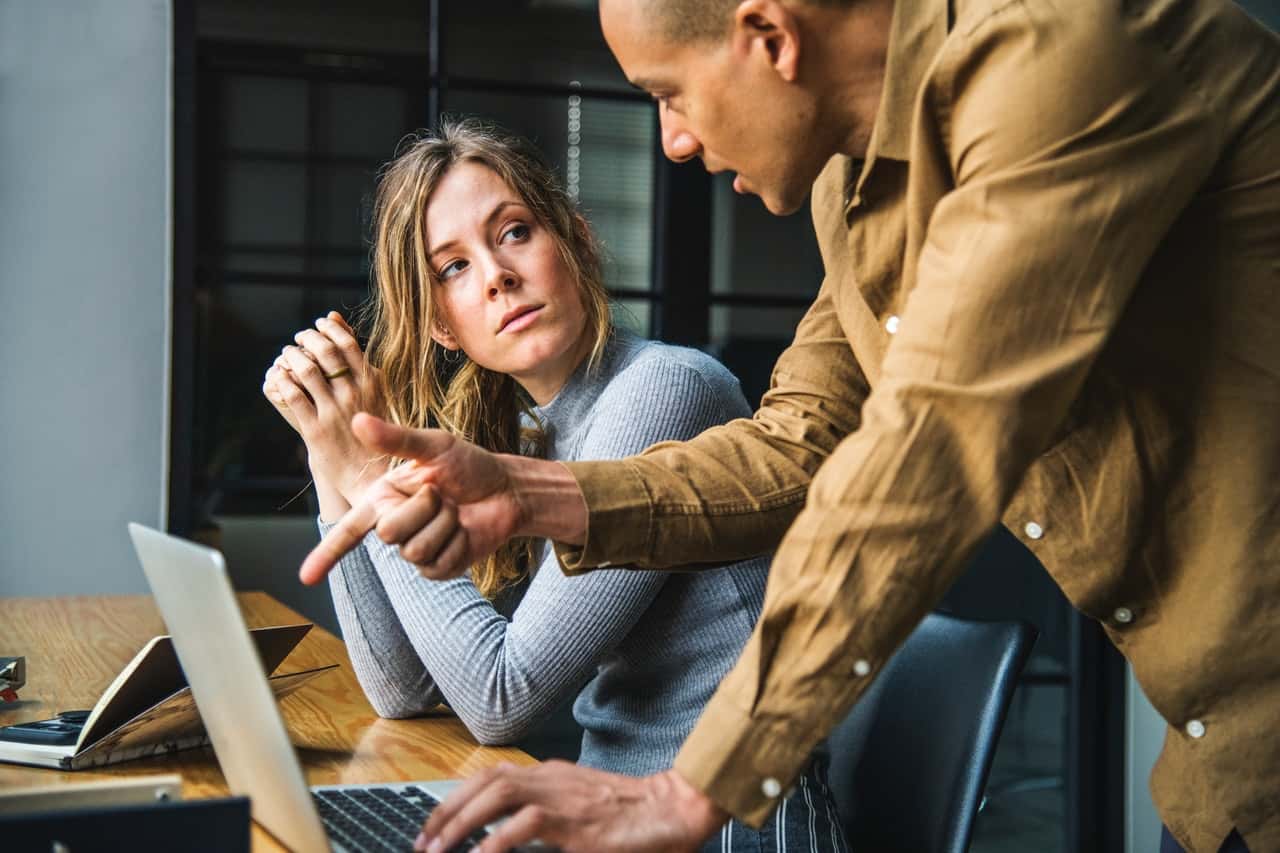 If you are struggling with your revision, make sure you speak to your friends and other people in your year. 
They're all going through the same exam experience as you, and the aspects of the exam that people are especially good at will vary from person to person.  
So, if for example you're struggling with remembering quotes, but you are really confident in the context of the texts, one of your friends may be able to help you out with quotes, by testing you on them, and you may be able to help one of your friends with including AO3 in their answers.  
Having someone to do revision with could be really motivating, but only if you make sure that you dedicate a certain amount of time to revision and make sure you stay focused during that period.  
Another benefit of studying with someone else is that you can really prove to yourself that you know what you're talking about, as you have to be completely certain about a subject to be able to teach it to someone else. This can massively boost your confidence going into the exam.  
Equally, working with someone else can help you identify the areas where you may be a bit weaker. If you can't find a good way to explain something, then the chances are that you don't fully understand it yourself.  
Doing this type of revision will give you the opportunity to revisit things that you don't know, possibly by learning them through your friends' explanations.  
This is especially useful if you start doing it well in advance to your exams, as you will then definitely have the chance to look over the parts that you struggle with. So remember, start revising for your GCSEs at the right time!
11. Don't
R
evise
T
oo
M
uch
I
n
A
Si
ngle
S
ession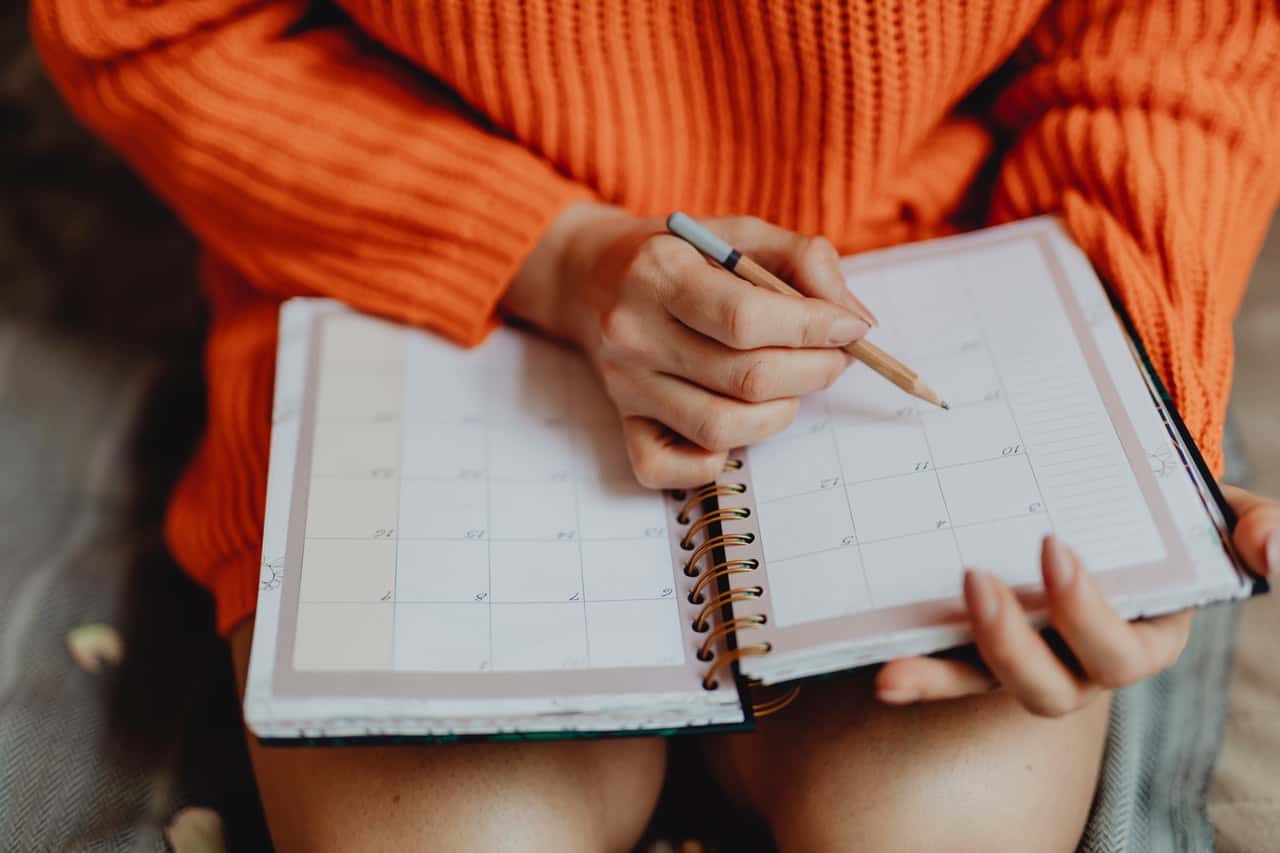 There are endless amounts of research which says that you shouldn't spend hours and hours revising, as it stops being effective very quickly.  
Unless you are completing a past paper (when you do actually have to spend a few hours sat at your desk), you should make sure you have a reasonable study routine, with plenty of breaks in between your revision.  
For example, you could use the Pomodoro technique, where you study for 25 minutes and then have a 5-minute break. While you're studying, you need to be completely focused (with no phone!), and then you can use your break for whatever you want (e.g. go and get a drink and a snack).  
This may motivate you more to revise as well, as 25 minutes learning quotes or context, or planning some answers, is a lot less daunting than staying at your desk until you have finished learning all the quotes, etc.  
If want some other revision techniques, check out our article on the 7 best revision techniques for GCSE and A-Level (that actually work).
There is also evidence that you can't concentrate for more than an hour and a half, so make sure that you are taking plenty of regular breaks.  
Even if you don't feel like you should be stopping, your brain will be able to take in more information after you have had a break, and it will give you time to think about the things that you have just learned.  
It's really important that you spend some time not studying – if you over-do it you'll find yourself burnt out by the time that the exams start, so remember that studying little and often will be more beneficial than studying non-stop.