As you venture into the world of professionalism and high-level expertise, regardless of which area you work in, presentation and confidence are very important values. These come hand in hand with the way you choose to dress. It not only shows self-respect but also respect and pride towards the organisation that you work for. You may be wondering how to prepare for the big university interview day that is fast approaching. Last year Oxford carried out 10,000 interviews. That's 10,000 potential candidates all competing for a place at their dream university. Many students spend months ahead preparing. Although preparing for the academic side is vital, there is something else that can have a great effect on the impression you make – your outfit. This article is going to discuss what you should wear to help you make the best possible first impression in terms of appearance.  
Clothes can never make the impact that words, knowledge and character do, so don't overthink what you wear to a university interview. Keep it formal, office-casual and comfortable. This can mean a pair of smart trousers or skirt, a simple blouse and a sleek blazer. There's no harm in wearing a suit but it definitely isn't expected of you.  If wearing makeup makes you feel best, keep it neutral and simple. Remember, you want to feel your best so you can perform your best. 
The above summarises the overall message of the answer. I would still, however, recommend that you keep reading to fully understand why clothing matters so much and how to ensure that your outfit makes the best possible first impression in your interview.  
What Clothes Should You Wear
T
o
 A University Interview? 
So far, we have discussed the importance of your appearance involving your choice of clothing, but what do we actually wear? Most universities recommend dressing in the zone between 'smart-casual' and 'formal', which entails a surprisingly large range of clothing to choose from. 
Although these phrases get thrown around a lot, it can sometimes be hard to tell what they actually mean! The zone between 'smart casual' and 'formal' surprisingly entails a range of clothing items. These include: smart trousers, fitted blazers, high-neckline blouses, long dresses or skirts (reaching the knee or just above). These are all suitable options and can easily be purchased from any clothing store, or may already be staples of your wardrobe. Throw on a pair of simple, smart shoes and you're ready to go. 
When deciding what to wear for a university interview, there is a certain degree of leeway depending on which course that you're applying for, i.e., art courses may allow a wider margin for self-expression, whereas it is known that medical schools prefer more formal, modest clothing.  
It is often noted that 'modest' clothing must be worn to a university interview. When it comes to 'revealing clothing', professionalism is unfortunately something that it doesn't go hand-in-hand with. So, when going to a university interview, avoid low-necklines and short skirts to be on the safe side. 
Although you may personally believe that the way you choose to dress should not affect how you are perceived in your interview, you need to understand that the interviewer will still prefer you to look smart. The length of your skirt, or how low your neckline is, are personal choices. You may, however, have to be a bit more conservative than you would normally like to be.  
What Clothes Should You Avoid Wearing 
To
 A University Interview?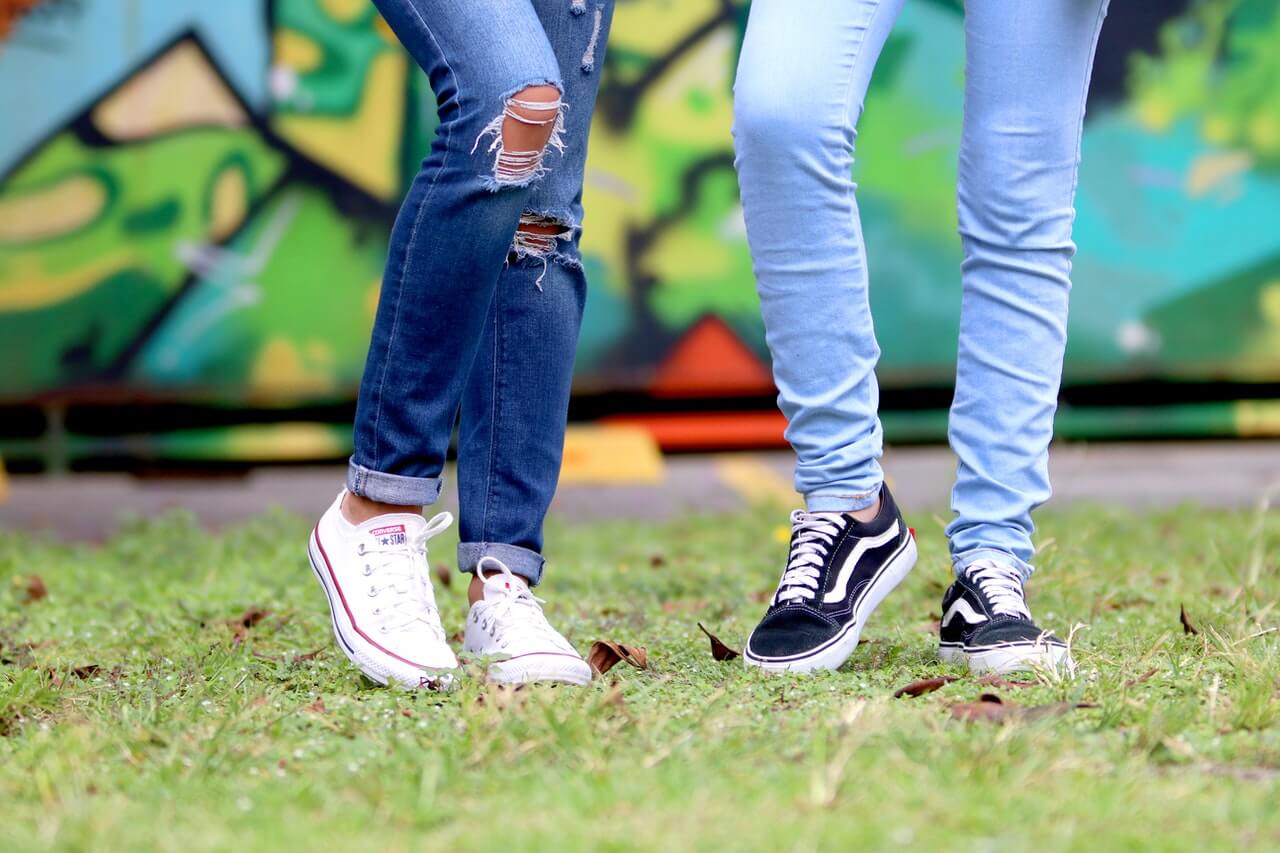 It is important to note that interviewers conduct hundreds of interviews, and memorability might have an impact your chance of getting a place at your desired university. However, it is necessary to note that 'memorable' does not mean making just an impression. It needs to be positive. 
Whilst the interviewers may certainly remember your low-rise, ripped jeans and cropped hoodie, it doesn't mean that they will give you more consideration than other candidates. Although standing out and using your clothes as a form of expression can be liberating, the time for expression through your clothing does not coincide with your university interview.  
In a professional environment it is important to consider the impact that your clothing makes, and how it represents you and the university that you are applying to. Your interviewer should remember you for your achievements, ideas, and smart self-presentation rather than outrageous outfit! 
Certain clothing items may show that you do not take pride in your appearance or the course that you are applying for. These include, but are not limited to: flip-flops, shorts, denim jeans, excessive body jewellery. It is important to realise, as previously mentioned, you are no longer representing merely yourself, but the university, and you need to show that you are eager to positively affect the community that you are immersing yourself in.  
As I said earlier, your interviewer should remember you by your thoughts and ideas rather than your outfit! It is important to realise, as previously mentioned, you are no longer representing merely yourself, but the university, and you need to show that you are eager to positively affect the community that you are choosing to be part of.  
Do You Have to Wear a Suit to a University Interview?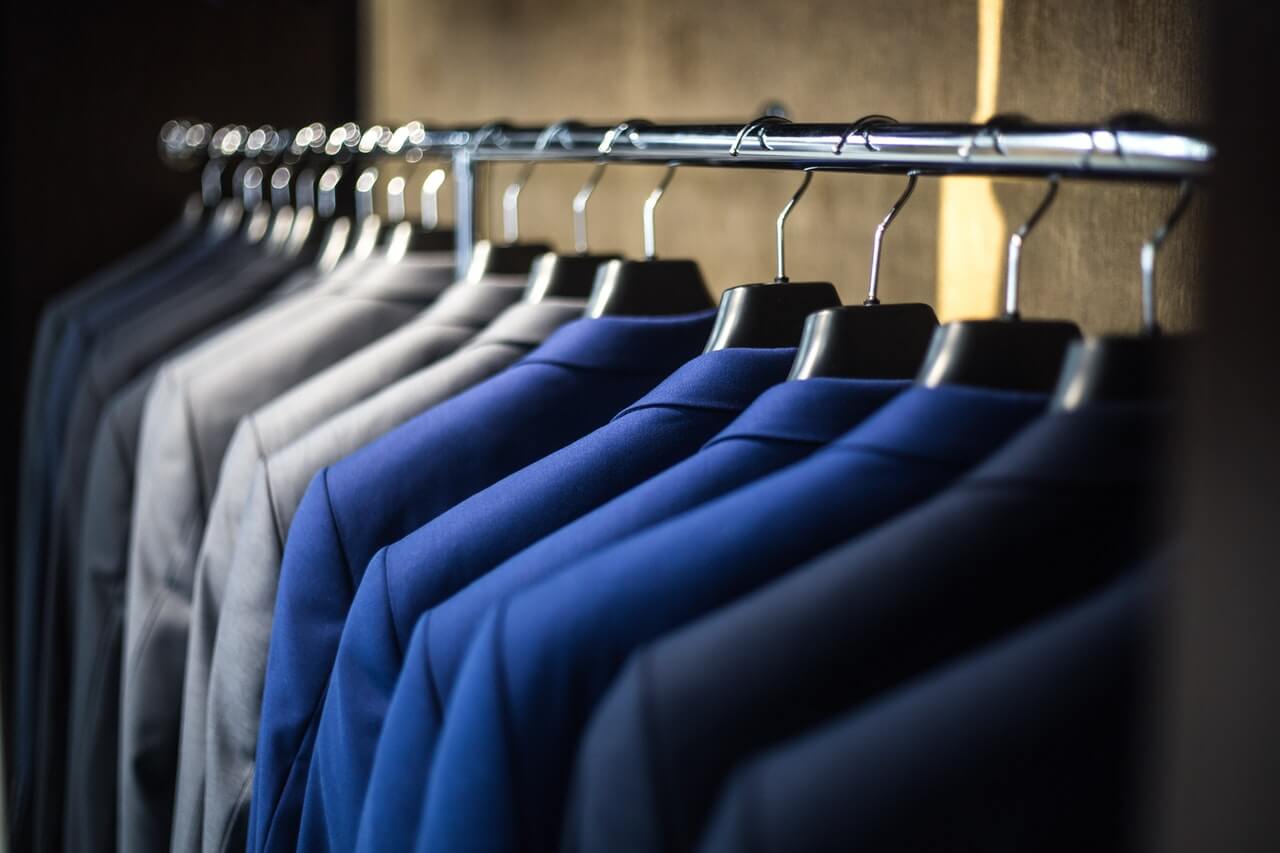 It is very important to note that it is not imperative or expected that you should wear a suit of any kind. Though there would be no chance of being considered as 'inappropriately dressed', so it is a safe option if a suit is something that you feel comfortable wearing.  
Suits can be very expensive and therefore it would be extremely unfair to students if they were expected to purchase a suit for the occasion, especially with the average suit being around £100. 
Additionally, another downside to wearing a suit is that it may not necessarily be the most comfortable option. Your own comfort is definitely one of the most important factors in the interview, as it will affect your overall performance and confidence. The clothes that you wear shouldn't cause you to feel uncomfortable or draw your focus away from the interview itself.  
Due to this, wearing smart clothing that you feel comfortable in is important, and this includes any religious garments that you choose to wear. It is vital that you are comfortable and feel appropriately dressed.  
Remember, it is not common for students to actually wear suits to their lectures, and so you won't be expected to do so in the interview. You want to come across as smart, but also as though you are not putting on a front that will only last fort he duration of your interview.  
 An alternative to a suit could include a tailored blazer; whilst remaining smart and polished, it may be more comfortable and is definitely cheaper than a suit.  
Should You Wear Makeup and Jewellery to a University Interview?
If you are somebody who chooses to wear makeup, it is recommended that you steer towards a more neutral look. This could include concealer, foundation and other base makeup, as well as some mascara and natural eyeshadow colours. However, it is best to avoid the bright eyeshadows and bold eyeliner when getting ready for your university interview –  reserve the bright, bold colours for your social presence.  
You want to maintain a professional appearance to show to the interview that you are serious. The same rules apply when thinking about jewellery. Avoid wearing too many pieces, and try to make sure that the accessories that you choose are small, neat and professional-looking.  Obviously, if your jewellery is worn for religious purposes, do not feel the need to remove this as it is your right to be able to express your culture. 
Keep in mind that you should make sure that you do not spend your whole interview fidgeting with your jewellery pieces, as this could indicate a lack of focus, and potentially draw the attention away from the things that you are talking about.  
What Colours Should You Wear to a University Interview?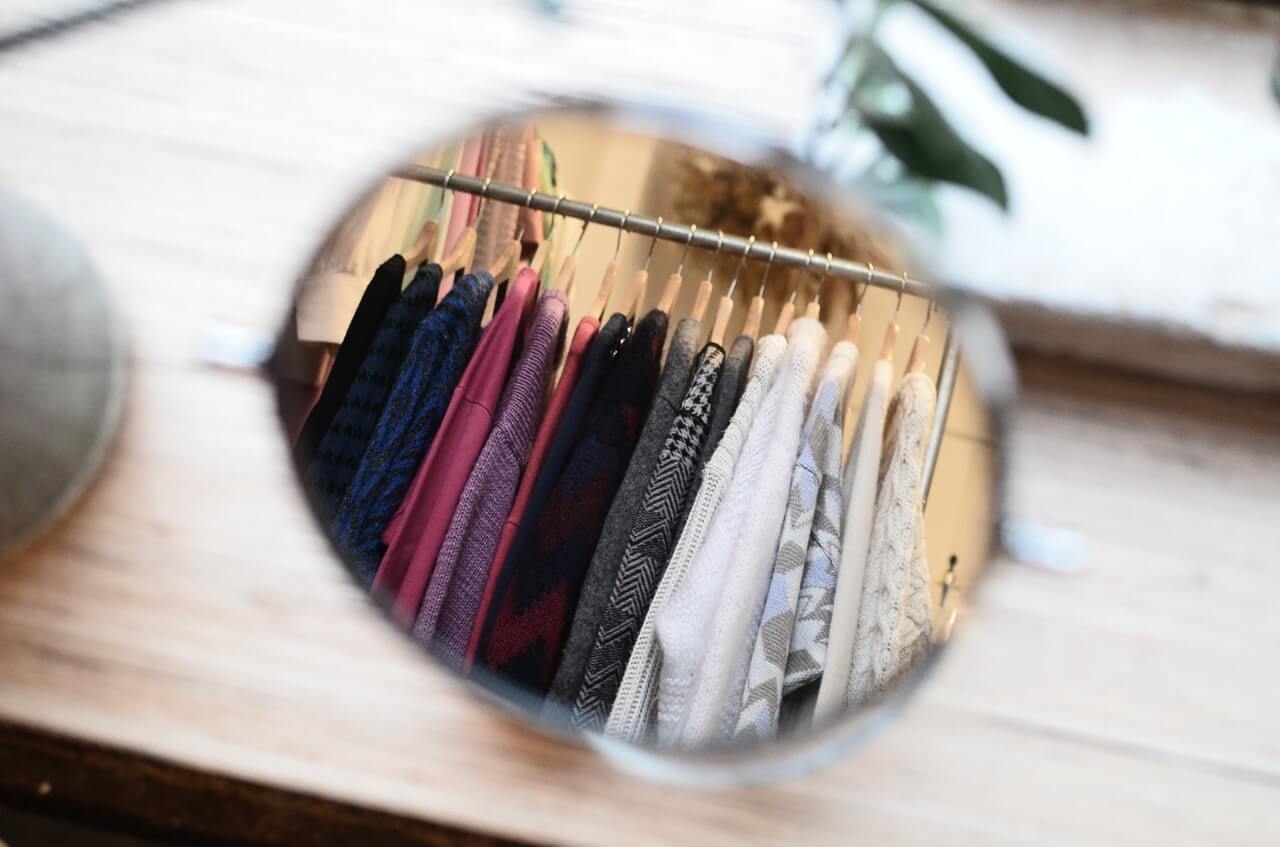 When it comes to colour, the choices of which to select are more subjective depending on which course you are applying for, as, despite looking for a good student who has the skills, specific courses may have particular values which they look for.  
Despite the wide range of options that are open to you when you go clothes shopping, the best colours to go for are classic, professional colours. These tend to include: black, navy, white, brown and khaki. There is no requirement for this, but it is better to come across as smart and conservative where possible.  
There are courses which may encourage a bit more self-expression in the way you dress, and for these choosing classical, professional colours may not be so important. For example, if you are applying for an art degree, the interviewer may be happy with candidates wearing more vibrant colours. These may help them develop more of an understanding of the applicant as a creative individual. Originality is often important for these kinds of more creative courses, but, as with every university interview, the focus should be on your work rather than your clothing.   
You may be interested in looking in to the associations that people commonly have with certain clothing colours. This useful website may give you some more understanding on this topic. To summarise, though: black can represent leadership, blue exudes confidence, grey conveys independence, and it is also shown that red is a good colour which communicates persuasion. 
Though this may seem like an over-analysis of your clothing, they still subconsciously are registered by the interviewer and you want to boost their impression of you as much as you possibly can. 
Why Is Clothing Important in a University Interview?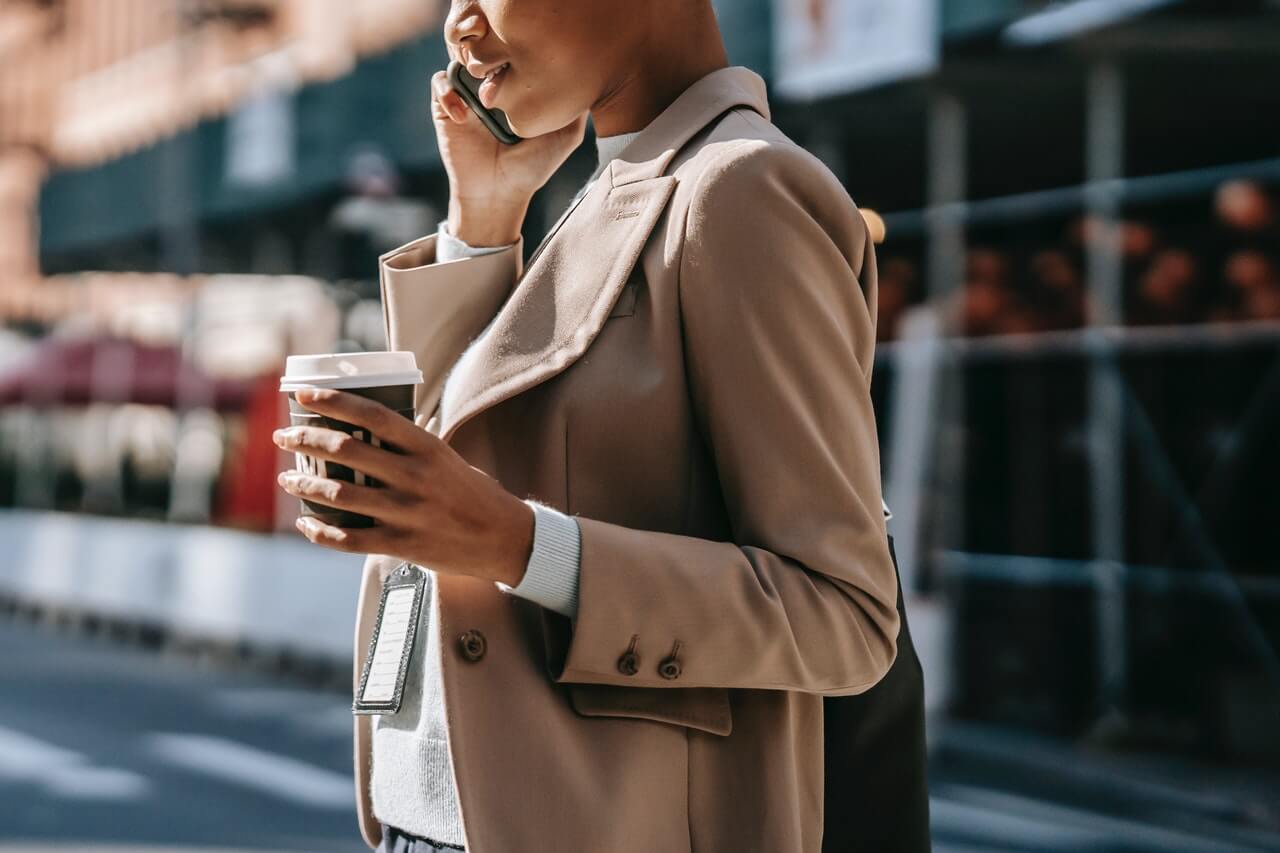 The way in which we make a first impression can go a long way, even if it is simply through the way we dress. Many students underestimate this effect and unfortunately, this has the ability to cause their university interviewer to gain a negative first impression of them, regardless of the student as a person.  
 In a university interview, our clothes can convey the effort we put into ourselves and how we choose to present ourselves, and can communicate seriousness and success, which is what we are aiming for.  
Dressing professionally can increase productivity and motivation, and some studies show that office productivity decreases on days where employees are told to dress 'casually'. Whilst the university interviewing room isn't exactly an office environment; you want to feel inspired and driven to allow your passion to shine through to the interviewer.  
Wearing professional clothes will not only make you feel serious and ready but will also convey to the interviewer that you are willing to put your very best into the degree that you are applying for. It is important that you plan what you will wear to your university interview so that you can go in feeling professional, well-put-together, and that ultimately you are able to perform to the very best of your ability.