Being a Vet is a very rewarding profession, and it is a perfect career for animal-lovers who want to be actively involved in the care and treatment of a wide range of animals. To become a Vet, there are several different stages which you must complete. These include GCSEs, picking the right A-Levels, completing a University degree, and doing further training after you have graduated. All of these stages are hard work, and it will take commitment and determination to train, but it is a career which will be worth it.
In summary, in order to become a Vet, you will need to have:
At least 5 GCSEs at pass grades and above (including English, Maths and Science)
3 A-Levels at roughly A grades (in Scientific subjects such as Biology, Chemistry, Physics and Maths)
A Veterinary Medicine or Veterinary Science degree
A Professional Development Phase (PDP) course once you start practicing
105 Hours of Continuing Professional Development (CPD) every 3 years
This is simply a summary, and we have provided a wide range of detailed information in the full article to give you as much information about becoming a Vet as we can, so I would strongly recommend that you read on!
1. What GCSEs Do You Need to Become a Vet?
Although GCSEs are important in allowing you to progress into your field of interest, by enabling you to join the A-Level courses that will allow you to move on to University, your subject choices don't have to be really specialised at the time of GCSEs. The main requirements are that you have 5 GCSEs, including Science, English and Maths, at pass grades and above. However, obviously it goes without saying that you should strive to do your best in your GCSE exams to progress into your dream career as a Vet.
What GCSEs Do You Need to Study Veterinary Related A-Levels at Sixth Form?
The A-Levels that you will need to become a Vet will be discussed in the next section, so make sure you keep reading for more information on these.
The bottom line is that Vets have to follow very scientific training, and so it is important that you are competent at Science, and achieve good grades in your GCSE Science Subjects. Now, this is not to say that you will be required to do Triple Science rather than Combined Science. Although Triple Science will put you in a more comfortable position to do a Science A-level, you will not be incapable of doing a Science A-Level if you are currently doing Combined Science.
Although GCSE Sciences will probably be the most related to your field of interest, you should not ignore other subjects, especially not core subjects, such as Maths and English Language. It is not only a government requirement that you retake these 2 subjects if you do not achieve pass grades, but they will both give you basic skills which you can apply to other subjects. For example, Maths is very useful for application to scientific subjects.
Each Sixth Form is likely to have slight variations in their subject and grade requirements for you to take certain A-Levels, but if you have achieved good grades in the core subjects (and have more than 5 GCSEs) you should be in a very good position to study Veterinary related A-Levels at Sixth Form.
Which GCSEs Will Help You Develop The Skills You Need To Become a Vet?
In order to become a Vet, you will need to have a wide range of skills. Although specific academic knowledge and skills in the field can't be specialised at such an early stage as GCSEs, it does not mean that you cannot build the foundations for skills which will be essential for you in your future as a Vet.
For example, GCSE Biology (either in Triple or Combined Science) will allow you to start understanding basic biological concepts which can be built upon to specialise your knowledge later on while you continue your education. It is important to have knowledge that you can build upon, as this will make your transition to more advanced stages of education smoother.
You can also build communication skills whilst at Secondary School. Although you obviously won't be able to develop skills such as customer service abilities, being sociable and communicating with a wide range of people throughout your academic career can be incredibly useful, so that you feel comfortable and confident when interacting with other people.
Patience is another skill that you can begin to develop whilst studying for your GCSEs. You must learn to persevere even when you struggle with particular subjects, especially as becoming a Vet will be challenging. It is important that you are able to push through even when you are finding concepts or subjects tricky!
As I said before, you can't be expected to have perfected all of the skills which will be useful to you as a Vet by the time you have finished your GCSEs, but the more practiced you are at communication and being patient (and persevering!), the easier you will find it to develop these skills at later stages.
What GCSEs Do You Need to Study Veterinary Science at University?
If you want to study Veterinary Science at University, you will need to have at least 5 GCSEs, including GCSE pass grades in the Sciences, English, and Maths. These are the absolute minimum GCSE requirements, and apply to most University courses.
However, it is important that you remember that becoming a Vet is challenging, and so Universities will be looking for the most able students to fill the places on their courses. This means that you should have a fairly competitive mindset throughout your GCSEs, as you want to achieve the best grades that you can, in order to put you in the best position possible for progression into your dream career.
Remember that as long as you have GCSE qualifications in the core subjects, you will not find many difficulties when applying to University, as you will likely have the relevant, related A-Levels to enrol on the course.
GCSEs are never going to be the most important qualification to Universities, though they will be taken into consideration at some level, and will be put on to your UCAS application form.  Just because they won't hold as much weight as A-Levels do when you apply to University, don't feel as though you don't have to try. They still make a contribution to your academic history, and you want to feel as though you have got the best grades you could – not only for your personal sense of achievement, but also so you are in the best position possible when it comes to applying for courses at Sixth Form as well as applying to Universities.
What GCSE Grades Do You Need to Pursue a Veterinary Career?
In terms of pursuing a Veterinary career, the GCSEs that you will need are dependent on the GCSEs which you will need to do the A-Levels which Universities require and prefer. GCSEs are a means of getting to the next stage of your academic career in order to move into a Veterinary career.
So, as stated in the above paragraphs, you will need GCSEs in the core subjects, which are Science, English Language and Maths. Once you have achieved further qualifications, GCSEs will hold less relevance, and so you will not have to worry about them having an impact on your career as much.
That being said, you should clearly be striving to achieve the best grades possible in every subject that you study at GCSE level. Becoming a Vet will be competitive, and you need to ensure that you have the best qualifications possible at every stage of your career so that you are in the most comfortable position possible.
Instead of considering how GCSEs will aid you when you get to the final stages of training to becoming a Vet, you need to look at them as tools to build the foundations for skills and knowledge that you will need in your career, and as stepping stones to the next stages of academic training.
2. What A-Levels Do You Need to Become a Vet?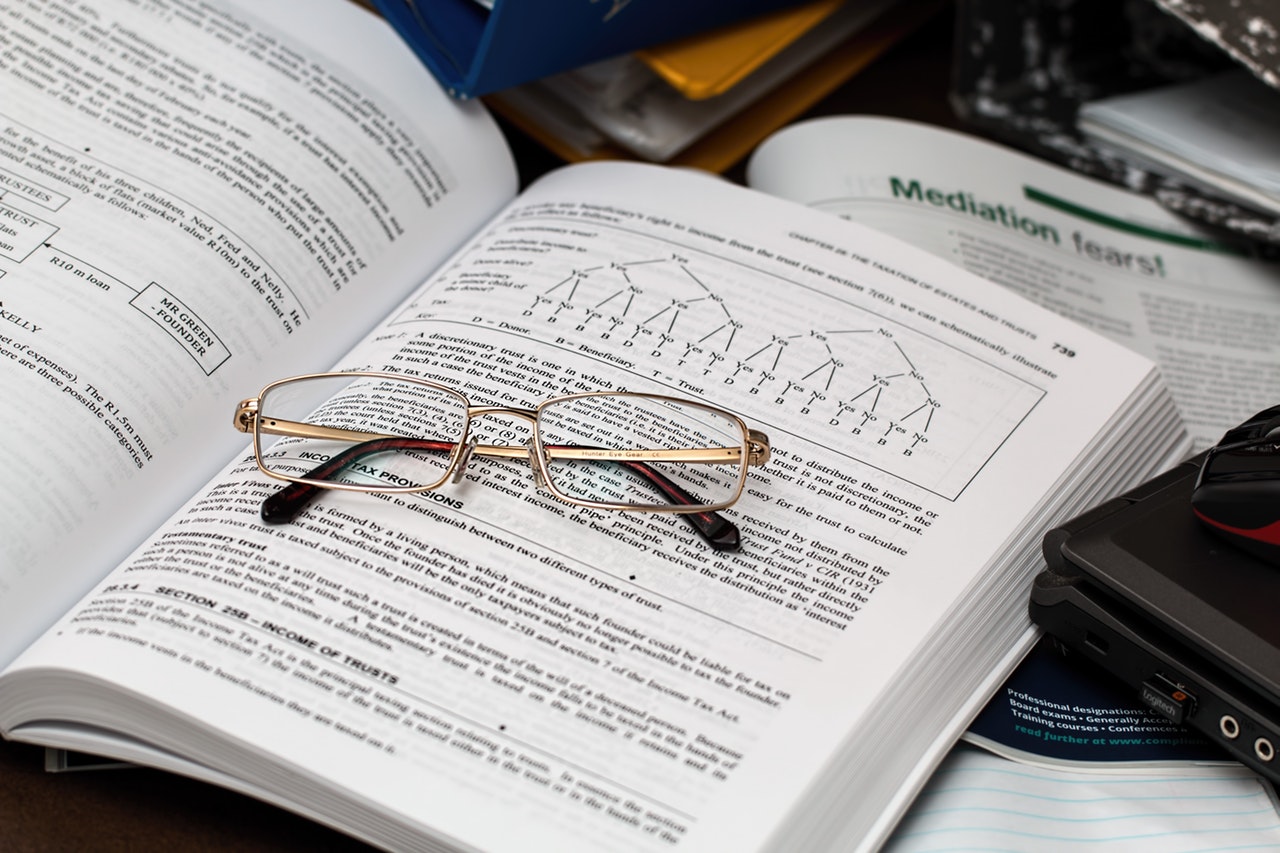 Specific A-Levels are required and preferred by Universities when they are considering applicants for University Places. A-Levels allow you to focus on your subjects of interest, and if your interest lies in a Veterinary career, there are specific A-Level subjects which you should consider. These include A-level: Biology, Chemistry, Physics, and Maths. A-Level Biology is required by all universities, and A-level Chemistry also tends to be an A-Level requirement, so these are the subjects to seriously consider in order to keep your University options open. These should be at the highest grades you can achieve, though offers vary depending on the University.
Required A-Level: Biology
As you may expect, A-Level Biology is a must for students who want to pursue a career in the field of Veterinary Science. A-Level Biology will provide you with an understanding of many biological concepts, and the focus on human and animal life will be invaluable to you if you wish to pursue a career as a Vet.
Although Science A-Levels such as Biology can be very challenging, you have to remember that the course will enable you to move forward in your academic career towards becoming a Vet. If you would like to find out more about the difficulty of A-Level Biology, take a look at this useful article which answers the question 'how hard is A-Level Biology?'.
You may also find that there are some parts of the A-Level which you don't find as interesting as the specifically animal-focused areas. However, you have to remember that the course is intended to give you a broad overview of Biology (that is more specialised than GCSE), and so it has to cover content which is relevant to a number of different careers related to Biology.
A-Level Biology is required by almost every University, as it is extremely related to the course which you will be studying, so it is essential that you take the opportunity to study it at Sixth Form. Remember that individual Universities have different grade and subject entry requirements, so you will need to do your research about specific requirements from Universities which you are interested in going to.
Clearly, you can't be expected to know which University you want to go to at the start of Year 11 when you start choosing your A-Level subjects (though if you have a strong idea that's great!), so choosing subjects which are widely required by Universities (like this one!) will give you the most options when you get to the stage of applying to University.
Required A-Level: Chemistry
A-Level Chemistry is another subject which is often required or preferred by Universities. It compliments A-Level Biology extremely well, and is therefore really valued by Universities, but will also be a great help to you and your learning journey to becoming a Vet.
A-Level Chemistry is a subject which will enable you to build the foundations of your understanding of the chemistry of the body (applying to both humans and animals), as well as the impacts and compositions of medicines.
These skills can be built upon in the Undergraduate University course which will be required of you if you want to become a Vet. You can also combine your knowledge of Biology and Chemistry to apply to certain scientific scenarios, as you will have a broad knowledge of both subjects. This will enable you to make links between concepts in each subject, and will help you greatly overall in your understanding.
Again, if you want to have the broadest options of Universities which you can study at, A-Level Chemistry is a great Veterinary related A-Level which will out you in a very strong position to apply to any University of your choosing!
As with all of your A-Level subjects (though especially so with the required ones), you should be striving to achieve your absolute best in your exams, and realistically, you should be achieving either an A or an A* in this subject. This would show your competence in the subject, and depending on the University, may be a condition of your offer.
Helpful A-Level: Physics
A-Level Physics is one of the subjects which may be useful to you when applying to University to do Verterinary Science. Although it is not one of the required subjects by most Universities, as once you have chosen A-Level Biology and/or Chemistry, most universities are flexible with your third choice, it would certainly be of value to you, and is a great subject to round off your scientific knowledge combined with Biology and Chemistry, which is often favoured by Universities.
Physics will be useful to someone looking to become a Vet because of the way it combines theoretical and practical work. It also shows Universities and future employers that you have strong maths skills (which is always something that is valuable), that you are able to successfully apply to the concepts covered by this subject.
You may be thinking that physics will be too difficult at A-Level, and perhaps it is not a subject that you would strongly associate with becoming a Vet. However, it is important that you remember that a strong scientific basis of understanding will aid you greatly in a Veterinary career. If you want to find out more about the difficulty of A-Level Physics, take a look at this helpful article, which will guide you through the subject and help you to make an informed decision about your subject choices at Sixth Form.
Helpful A-Level: Maths
A-Level Maths is another extremely useful A-Level which will accompany A-Level Biology and/or Chemistry very well. The combination of these subjects will allow you to advance your mathematical skills greatly, while also applying them to the scientific subjects which you need to study to become a Vet.
Apart from A-Level Maths being a great subject to combine with scientific subjects, it is also a skill which you will be able to apply all of the way through your career as a Vet. For example, you will need to be able to interpret numerical data to track changes in weight and biological indicators of the animals which you are caring for. You will also need to be able to use the data that you have about animals to calculate their medicine doses, as well as how much anaesthetic they will require if they need any surgical procedures.
If you are not sure whether or not your mathematical abilities will enable you to be successful in this A-Level, you should definitely have a read of this article, which deals with the question 'How hard is A-Level Maths?'. Although this A-Level will be challenging for some students, it is extremely valuable, and the skills which you will acquire are very versatile, and therefore very useful.
Maths is also a subject which will help you develop problem solving skills through logical processes, which will be particularly useful to you as a prospective Vet. Logical skills will help you with making decisions in your Veterinary career, such as treatment options for animals.
Is Taking All Science-Based A-Levels Essential to Becoming a Vet?
So, in this article so far, we have recommended that you take both A-Level Biology and Chemistry, as well as either Physics or Maths (and of course if you have the opportunity to take 4 A-Levels at Sixth Form this would be a great combination!), but you may be wondering whether all science-based A-Levels are for you.
In order to keep the most options of universities open to you, I would absolutely recommend that you take A-Levels in Biology and Chemistry – this is almost non-negotiable for prospective Vets. However, you may want to think about your third option more. Although taking A-Level Science subjects will set you up the best for applying to University, some Universities are more lenient on the third subject which you have chosen to study at Sixth Form.
If you truly feel as though you would not be able to achieve the top grades in either A-Level Physics or Maths, you may be able to substitute these for another academic subject. For example, you may find a social science to be of more interest to you, and therefore you will be more likely to succeed on the course. You may also be able to link it to Veterinary Science, as being a Vet has elements involved of understanding people and being able to communicate with them empathetically and successfully.
The only thing that I would like to make very clear about A-Level choices is that you should do your research about which subjects individual Universities will accept. All of this information can be found on specific University websites for the course.
What A-Level Grades Do You Need to Pursue a Veterinary Career?
In every career, the best position to be in is one where you have the best GCSE and A-Level grades that you can achieve. For a Vet, this is particularly important. Although entry requirements for courses vary between Universities, and so you will have to look at specific Universities that you are interested in, generally entry requirements are quite high for Veterinary Science and Medicine degrees.
Some of the top Universities for Veterinary Medicine/Science (UCAS Course code: D100), and the grades which you must achieve in order to be considered for a place are listed below:
3. What Degree Do You Need to Become a Vet?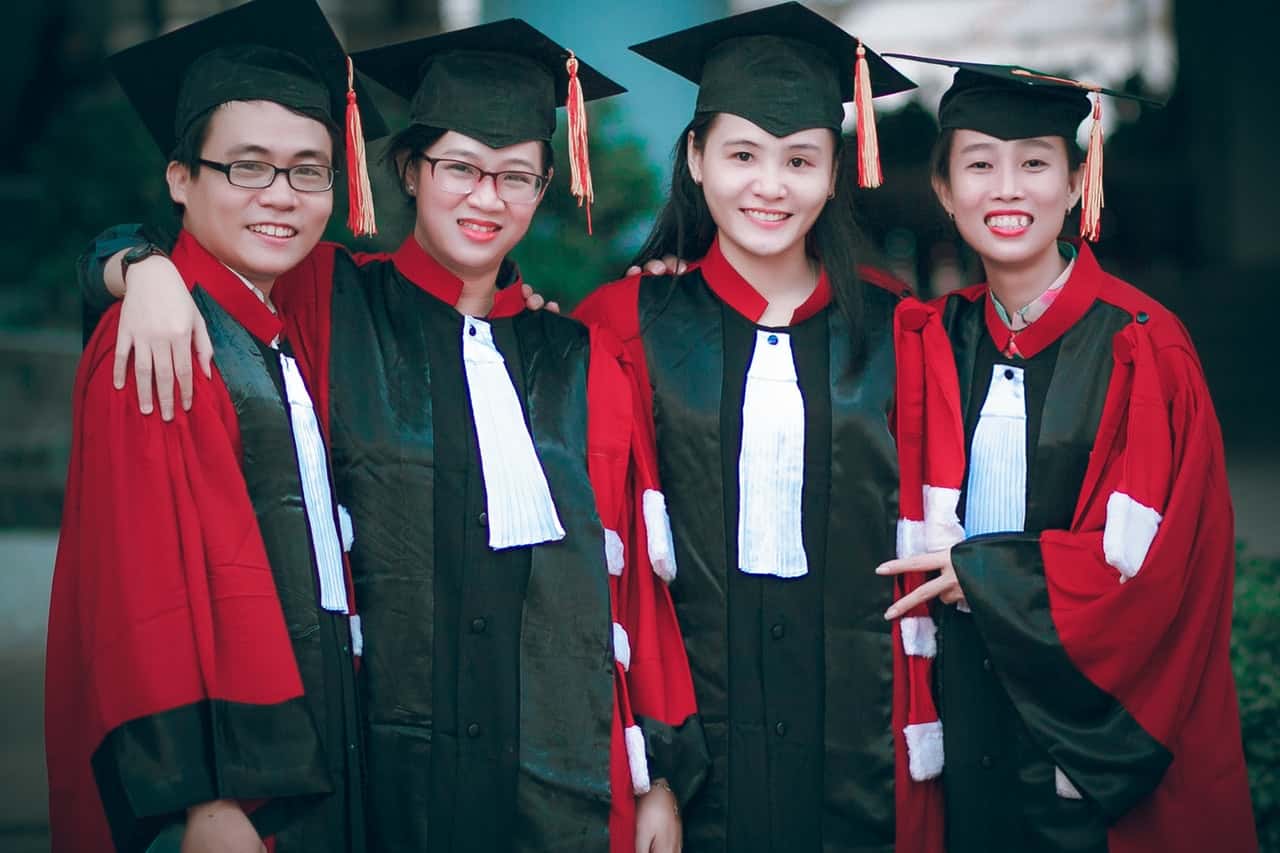 In order to become a Vet, it is essential that you have a University degree. It will take you 5 – 6 years to complete the course, and if you want to practice as a Vet, you will need to ensure that your degree is accredited by the Royal College of Veterinary Surgeons (RCVS). There are a number of different Universities which fit these criteria, though as it has been said before, entry requirements tend to be very high for these places, and so you must have good GCSE and A-Level grades when you apply.
What University Degree Do You Need to Acquire to Become a Vet?
In order to become a Vet, you will need a Veterinary Medicine or Science degree.  These are 5 – 6-year full-time courses, which will take a lot of hard work! Veterinary degrees will combine practical and theoretical elements in order to set you up with a wide range of knowledge of animal welfare and anatomy.
Once you have completed this degree, you will need to do some further training, and more information about this can be found about this further on in the article.
What is the Difference Between A Veterinary Medicine and Veterinary Science Degree?
You may have noticed that throughout this article, we have referenced Veterinary Science degrees, as well as Veterinary Medicine degrees, and therefore, you may be wondering what the difference is between these. Ultimately, there is no difference between these courses apart from their names. The same way that different Universities have different subject and grade entry requirements, they also have different names for the course.
Obviously, some elements vary slightly depending on the University, but all courses are largely the same and cover the same information. When you start to research the different courses that are available to you, you may also find that there are degrees in Bio veterinary sciences, and though you may find these courses interesting, they will not lead you to a career as a Vet in a straightforward way.
So, how do you know that you are applying to the right course when there are different names for the same degree? Ultimately, if you look for the UCAS Course Code: D100, (which will be visible on the University websites), then you can be sure that you are looking at the right course.
Do You Need to do Any Work Experience Before You Apply to University or During Your Degree?
Work experience is a valuable addition to any University application, but especially so in this field. Universities will want to see that their Veterinary Science/Medicine applicants are dedicated to the study and care of animals. So, if you can find some work experience, even if it's a few hours a week of volunteering at a local animal shelter, you should take this opportunity to show how interested and committed you are to your dream career.
Throughout your University degree, you will also be expected to get some work experience in practical settings to consolidate and apply your knowledge. This should not be seen as a chore, even if your work experience is not exactly what you would like to do in the future, as it will help you decide which areas of the subject you enjoy, and which you don't want to pursue.
4. What Post-University Courses Do You Need to Complete to Become a Vet?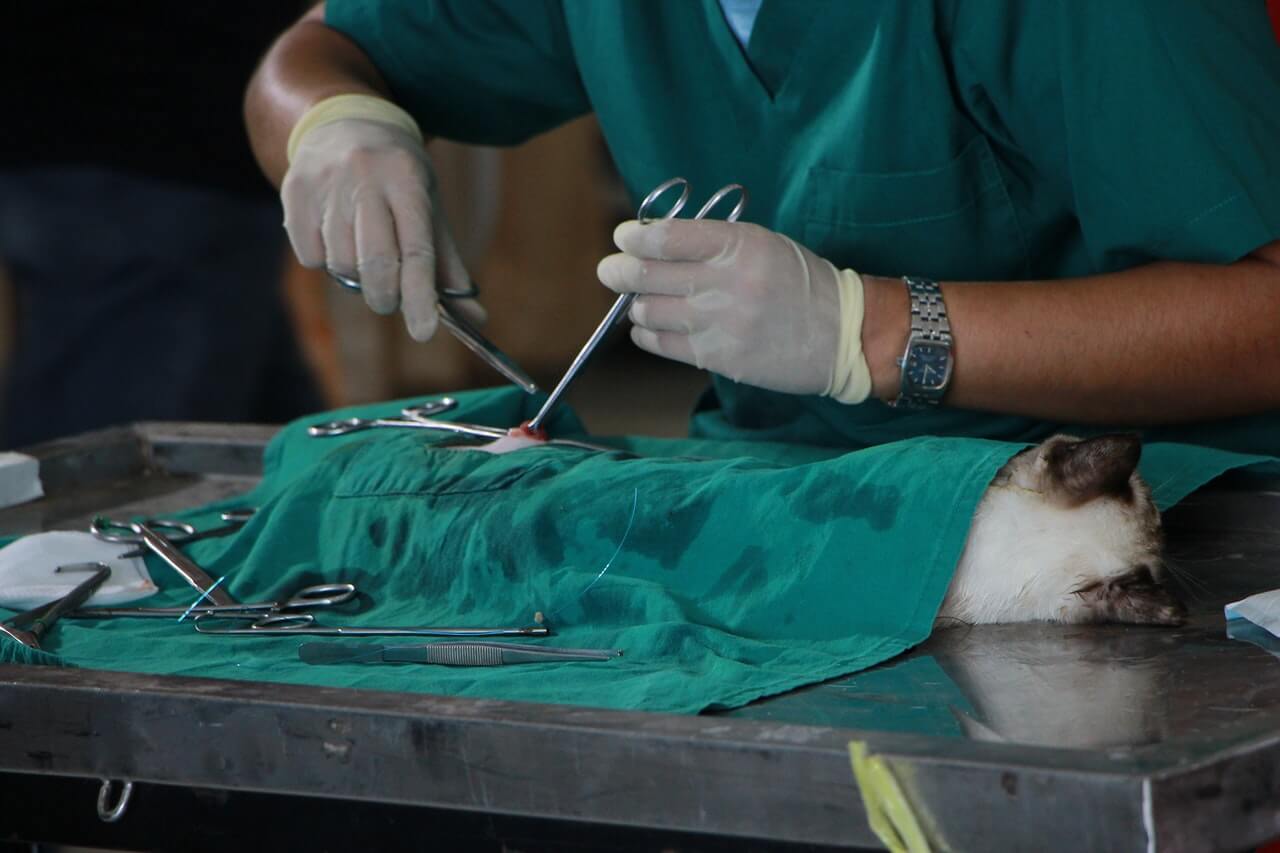 Once you have completed your degree, you may be wondering where you should go next. Do you need further training? What kinds of jobs can you get? Well, the answer is that it depends entirely on what you want to do! A veterinary degree can lead to so many different professions in various different areas, including: in research, education, charity, and government. However, to become a Vet in Practice, once you have finished your degree, you will have all of the necessary skills to go straight into the job. However, you will need to complete an RCVS professional development phase (PDP) alongside this.
Required Course: RCVS professional development phase (PDP)
Once you have graduated from the University with a Veterinary degree, you will be able to go straight into practice, though it is important that you have support and structure during the transition from education to practice.
The PDP gives new graduates an opportunity to honestly reflect on the start of their clinical careers, and is something that every new graduate who has been practicing for less than a year will find incredibly useful. It is also a recommended scheme for Vets who have had a break from practice in order to rebuild their confidence in their skills.
More information about this course can be found on the RCVS Website, here.
5. What On-Going Training Are Vets Required to Complete?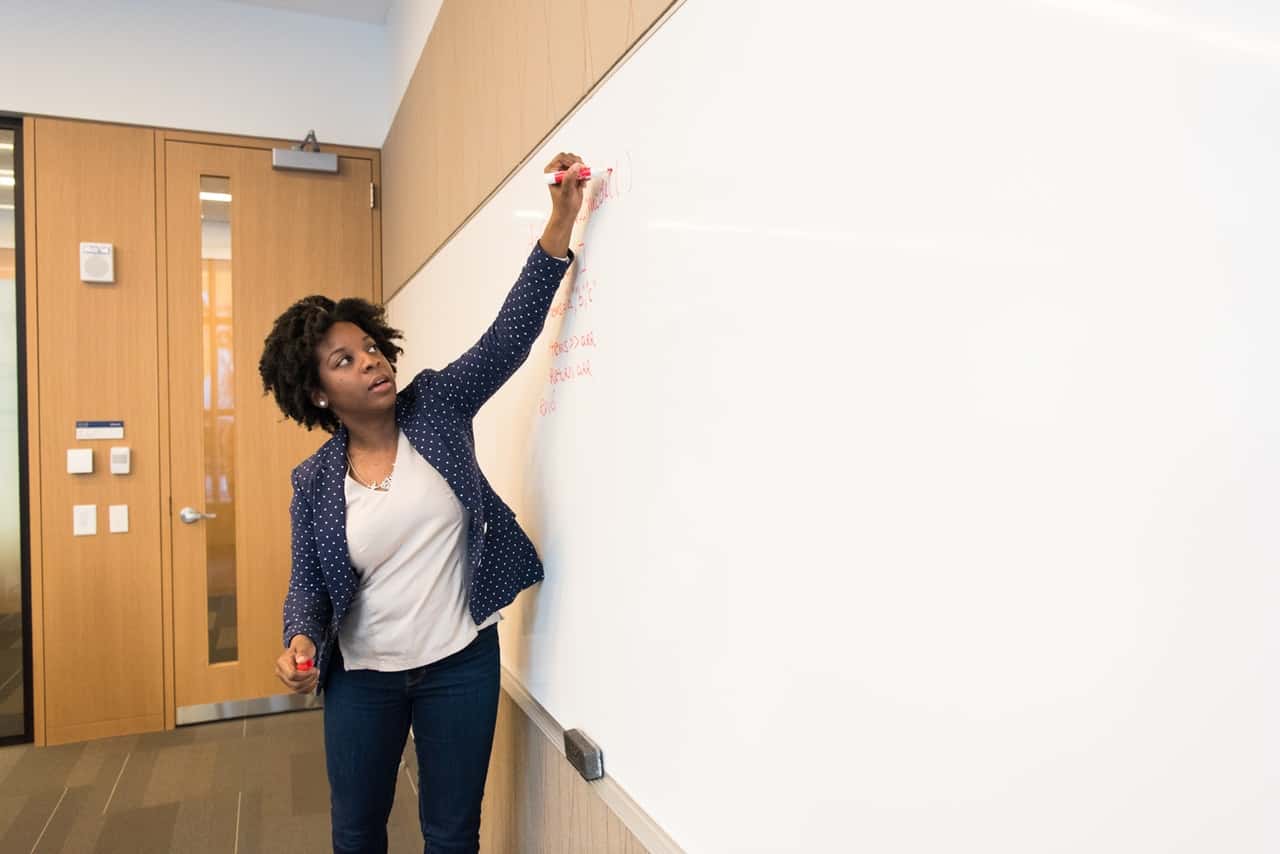 As a professional, you will be required to complete Continuing Professional Development (CPD) annually. As a Vet, every 3 Years you must complete 105 hours of training, which evens out to 35 hours per year. This is so you can keep up to date with developments in the field, and should be seen as an opportunity to make sure that you can provide the most competent care for the animals that you see on a day-to-day basis.
Continuing Professional Development
In order to maintain up to date knowledge of the Veterinary field, you must complete 35 hours of Continuing Professional Development each year. This number of hours applies regardless of whether you work part-time or full-time, and it is something which you will have to complete all the way through your career as a Vet.
As I said before, it is important to view CPD as an opportunity to make sure you are competent in new ideas in your field, as well as to ensure that you can provide the best level of care possible to all of your animal patients!
There are a variation of ways which you can earn CPD hours, and they can be tailored around your professional needs. For example, you may want to attend seminars or lectures, complete in-house training, read veterinary journals, or research (perhaps in preparation for providing seminars or lectures).
There are also a number of different professional bodies who will offer CPD training courses throughout the year. This includes:
Try to look at a range of different courses and activities that you can do in order to tailor the CPD to you, and get the most out of it that you can.